Police Use Vans To Ram Protesters In Philippines
19 October 2016, 08:36 | Updated: 28 October 2019, 15:26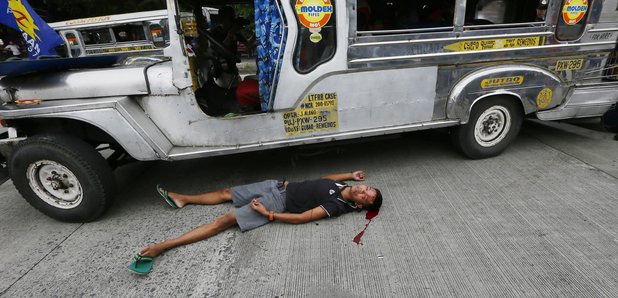 This is the dramatic moment the police used a van to ram protesters out of the way during a violent demonstration in the Philippines.
At least 50 people were injured after police used tear gas to disperse anti-US protesters outside the US embassy in Manila this morning.
Police mobile, nasagasaan ang ilang militante pic.twitter.com/mg4hxJh1dU

— Jerome Lantin (@JeromeLantin) October 19, 2016
Protesters were demanding the withdrawal of American soldiers from the country and threw paint at embassy walls. When police arrested several demonstrators, the situation turned violent.

29 people were arrested during the clashes.
You can see the protest start to turn violent 17 minutes into the video below.