Royal Navy warship seizes over £3m of crystal meth in Middle East drugs bust
23 December 2019, 20:37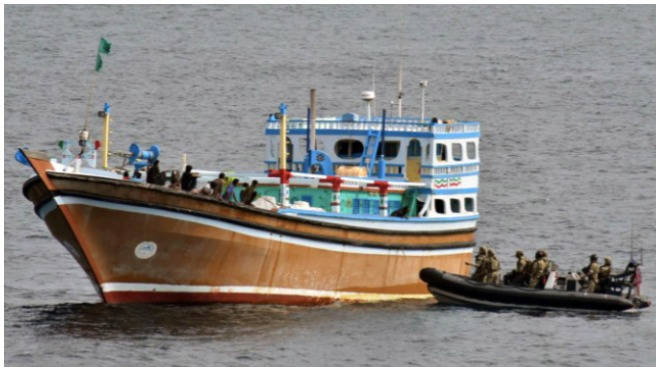 A Royal Navy warship seized an estimated £3.3 million of crystal meth during a patrol on across the northern Arabian Sea.
Sailors and Royal Marines on HMS Defender closed in on a suspicious dhow boat during a search for smugglers and traffickers.
A day-long search by the Portsmouth-based warship's crew ended in success with 11 bags of crystal meth discovered, which the Royal Navy say would be worth £3.3m had they made it to the UK. 
Armed Forces Minister Anne-Marie Trevelyan said: "Thanks to HMS Defender and her crew, these drugs will be kept off the streets and the criminal gangs behind this poisonous trade will have suffered financially.
"It is a clear reminder at this time of year that our Armed Forces are working tirelessly to keep us safe."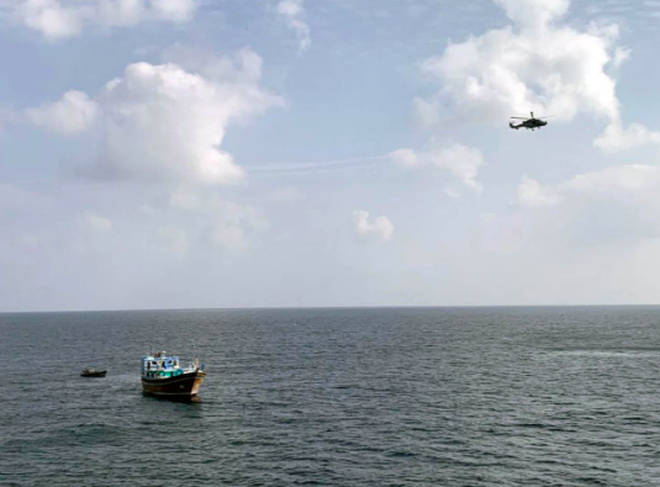 The HMS Defender's Wildcat helicopter crew located the suspicious vessel not flying any flags or showing any sign that it was fishing.
Royal Marines were sent in detachment vessels to secured the dhow and its crew, while Royal Navy sailors conducted a detailed search of the vessel.
The crew found 11 mail-bag-sized sacks of crystal meth which weighed up to 15-20 kilograms.
"After all the training and preparation, it was fantastic to have the opportunity to demonstrate our capability with a successful boarding," said Lieutenant Ben Clink, the officer in charge of the Royal Marines detachment vessel.
"It's the best Christmas present we could hope for."