Star Wars: Rise of Skywalker - review of reviews as epic film series comes to an end
18 December 2019, 12:08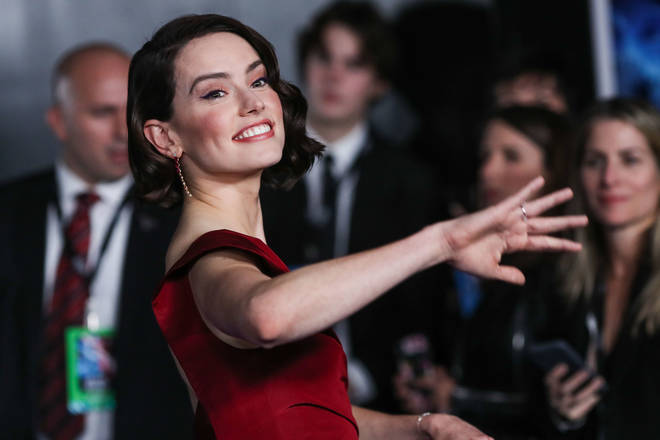 The first reviews have landed for Star Wars: Rise of Skywalker, the final film in the nine-part saga that began with the original Star Wars in 1977.
Hotly anticipated reviews for the film dropped at 8.01am today when a global embargo was lifted to avoid any spoilers being revealed ahead of time that could ruin the film for millions of fans who are expected to flock to cinemas.
The film follows the adventures of Jedi Rey, played by Daisy Ridley, charting a climactic clash between the Jedi and the evil Sith and the intergalactic battle between the Resistance and the First Order.
Here's a spoiler-free collection of what reviewers around the world had to say about the film, directed by JJ Abrams.
Hollywood Reporter
"More is rather less": Visually stupendous but the film 'for quite a long time, jumps all over the place' - no rating given
Total Film
"Bumpy as the ride sometimes is, though, no one can accuse The Rise Of Skywalker of stinting on action, emotion, planet-hopping, callbacks, fan-servicing, or, well, anything Star Wars." - 4/5
PA media
"Some of the plotting is convoluted … but Abrams presides over a happy union of old and new with obvious reverence and affection" - 7.5/10
New York post
'An OK end' Some of the plotting is convoluted and a long-awaited battle royale follows the Avengers: Endgame template for an adrenaline-pumping emotional crescendo but Abrams presides over a happy union of old and new with obvious reverence and affection - 3/4
London Evening Standard
"Star Wars IX may be imperfect, but it offers nostalgia hounds the space odyssey of their dreams." - 3/5
Guardian
"A laborious exit" : 3/5
Rotten Tomatoes
Gave the film a score of 56 per cent based on its appraisal of a wide range of scores given by individual critics
Daisy Ridley, John Boyega, Oscar Isaac and Richard E Grant are among the stars who will feel the force when The Rise Of Skywalker premieres in London tonight.
They will be joined by Anthony Daniels, Naomi Ackie, Domhnall Gleeson, Keri Russell, Joonas Suotamo, Kelly Marie Tran and Warwick Davis, as well as director JJ Abrams and LucasFlim boss Kathleen Kennedy, for the final Star Wars film in the Skywalker saga.
Ridley reprises her role as Rey, Boyega returns as Finn and Isaac is back as Poe Dameron.
Grant is a new addition to the cast, as Allegiant General Pryde, while Russell joins as Zorii Bliss.
The film comes almost three years after the death of Carrie Fisher, who will feature in the story as General Leia through the use of archive footage Abrams filmed during The Force Awakens.
The Rise Of Skywalker had its world premiere in Los Angeles on Monday night, where it was rapturously received by a star-studded crowd that included Harrison Ford, Mark Hamill, Steven Spielberg and Spike Lee.
Star Wars: The Rise Of Skywalker is released in UK cinemas on December 19.