Thomas Cook couple 'held hostage' by Tunisian hotel fearing firm's collapse
22 September 2019, 13:04
A couple have claimed hotel guests are being held hostage and "bullied" into paying holiday fees upfront as it remains uncertain what will happen with Thomas Cook.
The travel company is at risk of falling into administration within days unless it finds £200 million in extra funds.
A collapse would leave up to 150,000 UK holidaymakers stranded and crunch talks are being held today in the hope a deal can be reached.
Darren and Fern Langford have spent the last two weeks at Les Orangers Beach Resort in Hammamet, Tunisia.
They are among a number of guests complaining they are being "held hostage" by the hotel over fears they won't receive their money from the travel giant.
They have also claimed the WiFi is being turned on and off in the resort - making it hard for them to be in contact with concerned family and friends.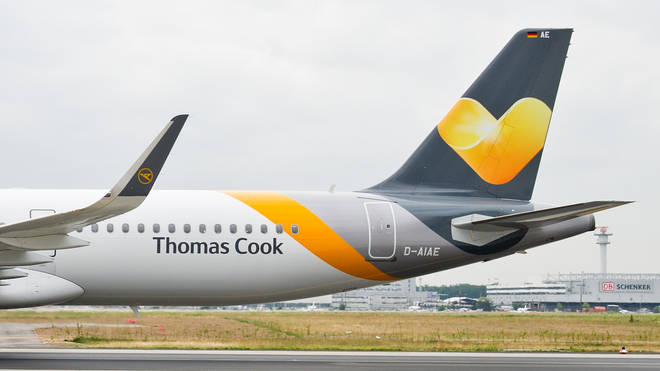 The couple, from West Bromwich, told Global's Newsroom guests are being told to stump up the cash for their room bills upfront as Thomas Cook had not paid
Darren said: "When I got up there[reception] an old lady had already been bullied into paying 2500 dinar (£700 )and they were demanding money from guests .
"Then after a lot of milling around the coach that evening turned up to which it was stopped at the gates the hotel then turned off WiFi and demanded the money.
"People were thinking they had to walk to the gates which had security guards on and were locked."
Footage taken by the couple appears to show gates at the entrance of the resort being closed and blocked by staff members.
Darren added: "We are being held captive in the hotel.
"If Thomas Cook go into administration today or tomorrow we don't leave until tTuesday morning and guests after that will have no one to pay the room bill.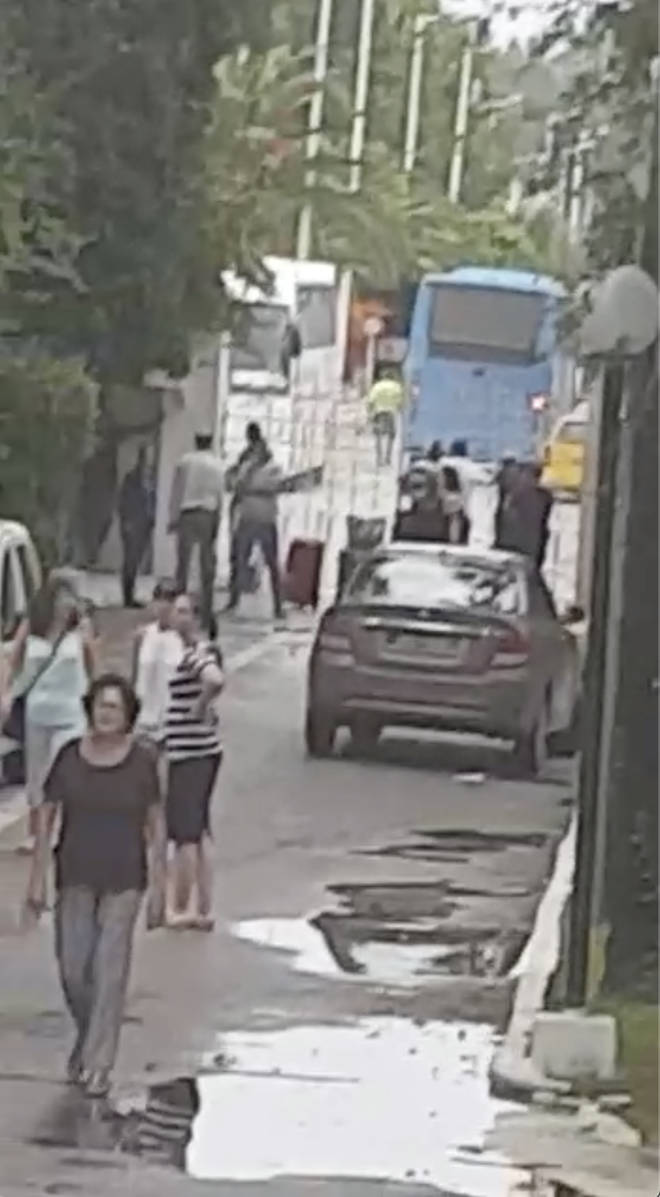 "Our bill will be around 6000 dinar (£1,680) and we will then be stuck in Tunisia waiting for a rescue flight.
"We will have to pay and then still be stock in Tunisia waiting for rescue flights."
The couple's worried son Daniel has said his dad has been in bed sick due to the stress of the situation.
He said: "Everything was going fine until yesterday afternoon when the hotel got information that Thomas Cook could be going into administration.
"The resort is basically keeping holiday makers hostage until they pay this large sum due to Thomas Cook not paying.
"With the matter hotels have put security on all their gates so customers cant get in or out.
"I just feel at the end of the day Thomas Cook is still a business, nothing's happened to them as of yet. Ok they might be in financial difficulties but I don't get why they're making holidaymakers pay money when its their responsibility as a tour provider.
"They should be the ones to be held hostage, not people's families."
Additional reporting by Ruth Griffiths.