Treasures worth 'over a billion euros' stolen in raid at Dresden's Green Vault museum
25 November 2019, 09:32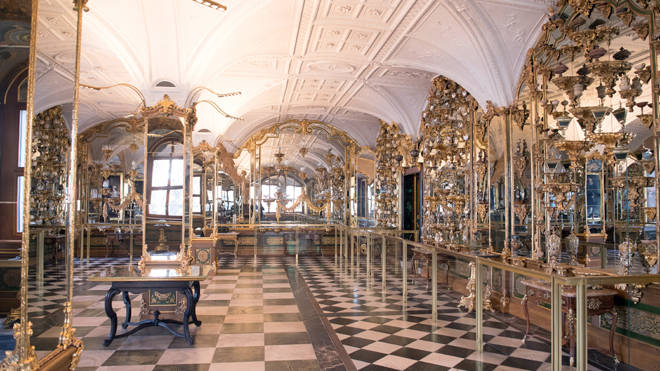 Ancient jewels reportedly worth over a billion euros were stolen in a break in at a museum in Dresden.
Thieves broke in to the Grünes Gewölbe museum and targeted a historic collection of treasures.
The museum houses Europe's largest collection of jewellery and treasures.
Police said the thieves targeted the historic section of the museum, authorities are still assessing what was taken.
German tabloid Bild said that it was possible the museum's power supply might have been sabotaged.
Police spokesman Thomas Geithner told Bild: "We can confirm a break in at the Green Vault."
The burglars are believed to have stolen historic jewellery, diamonds and gems, leaving behind bulky items.
Saxony's prime minister Michael Kretschmer said: "Not only the State Art Collections were robbed, but us Saxons.
"You cannot understand the history of our state without the Green Vault.
The treasures found there were made by the hard work of people in our state."
 The security measures at the museum had appeared to be in order and 'comprehensive', he said.  
A €1billion art theft would be the largest in history. Three decades ago, thieves carried out a $500million raid on the Gardner Museum in Boston. The crime remains unsolved.
One of the Green Vault's most valuable treasures - a 41-carat naturally green diamond called the Dresden Green - is currently out on loan in New York. 
In 2010, former director of the museum Martin Roth boasted in an interview that the Green Vault was "as secure as Fort Knox". 
Mr Roth said the vault was protected by 'invisible' security systems.