Trump says it's "looking likely" Iran is responsible for Saudi oil drone attack
17 September 2019, 04:48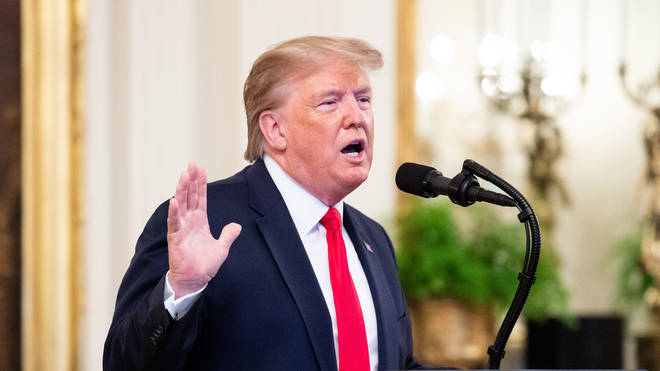 Donald Trump says it's "looking like" Iran was responsible for a drone attack on two key oil refineries in Saudi Arabia.
The US President says he's waiting for "definitive proof" Iran was behind the drone attack on two Saudi oil refineries before exploring retaliatory options
The country's oil production has taken a hit by almost six million barrels a day. - and prices rose by more than at any time since the first Gulf War.
Tehran's denied involvement, but Mr Trump says his country is prepared to respond if necessary.
When asked by the White House press poll if he wanted war with Iran, President Trump said: "Do I want war? I don't want war with anybody. I'm somebody that would like not to have war."
But Iran denies it has anything to do with the attacks, with the country's foreign minister Javad Zarif, accusing the US of using "max deceit."
Having failed at "max pressure", @SecPompeo's turning to "max deceit"

US & its clients are stuck in Yemen because of illusion that weapon superiority will lead to military victory.

Blaming Iran won't end disaster. Accepting our April '15 proposal to end war & begin talks may.

— Javad Zarif (@JZarif) September 15, 2019
Iran has denied involvement, though it comes amid heightened tensions over Tehran's unravelling nuclear deal with world powers, including the US, which pulled out of the deal last year.
Mr Trump said Secretary of state Mike Pompeo will be travelling to Saudi Arabia but did not say when.
Iran rejected the allegations, and a government spokesman said there was now "absolutely no chance" of a hoped-for meeting between Iranian President Hassan Rouhani and Mr Trump at the UN General Assembly next week.