Woman 'deliberately coughs at man on train' in row over coronavirus hygiene
9 March 2020, 09:44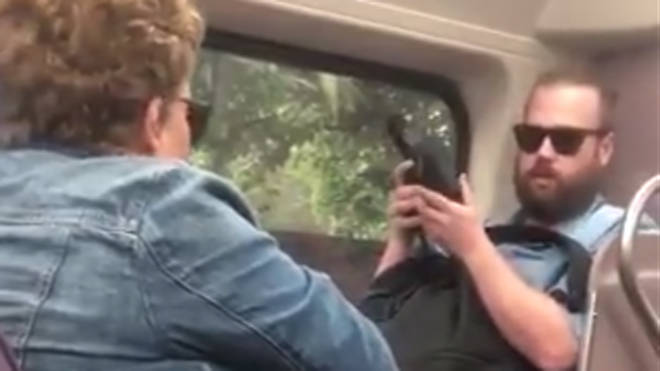 A woman has been filmed apparently coughing deliberately on a fellow train passenger in a row about spreading coronavirus.
The woman was filmed coughing in the man's general direction after he politely asked her to cover her mouth when she coughed.
The video was filmed on Sydney's intercity V-set train by ABC journalist Andy Park who shared it on Twitter where it has been viewed over 100,000 times.
In the clip, the man accuses the woman of coughing without covering her mouth.
She replies to tell him she "coughed inside my mouth." The man responds telling her it's disgusting, at which point the woman coughs towards him.
He then takes the woman's photo, saying: "I asked you to politely please cover your mouth."
"The advice of the government is to cover your mouth when you cough and you coughed at me – with an open mouth.
"Oh just shut up – I don't want to hear this. You're in a quiet carriage, just shut up," the woman says.
Australians have been filmed panic buying in supermarkets, with footage of a fight over toilet paper in a branch of Woolworths going viral.
There have been at least 87 confirmed cases of the disease in Australia.