China could send more pandas to US as 'envoys of friendship'
16 November 2023, 08:34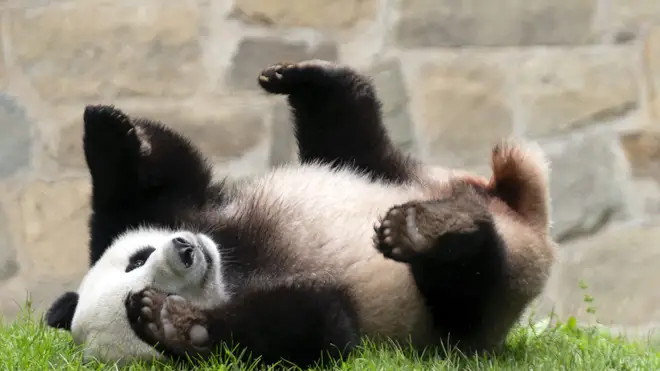 Chinese President Xi Jinping and US leader Joe Biden held their first face-to-face meeting in a year and pledged to try to reduce tensions.
Chinese President Xi Jinping has signalled that China will send new pandas to the United States, calling them "envoys of friendship between the Chinese and American peoples".
"We are ready to continue our cooperation with the United States on panda conservation, and do our best to meet the wishes of the Californians so as to deepen the friendly ties between our two peoples," Mr Xi said during a dinner speech with business leaders.
The gesture came at the end of a day in which Mr Xi and President Joe Biden held their first face-to-face meeting in a year and pledged to try to reduce tensions.
Mr Xi did not share additional details on when or where pandas might be provided but appeared to suggest the next pair of pandas are most likely to come to California, probably San Diego.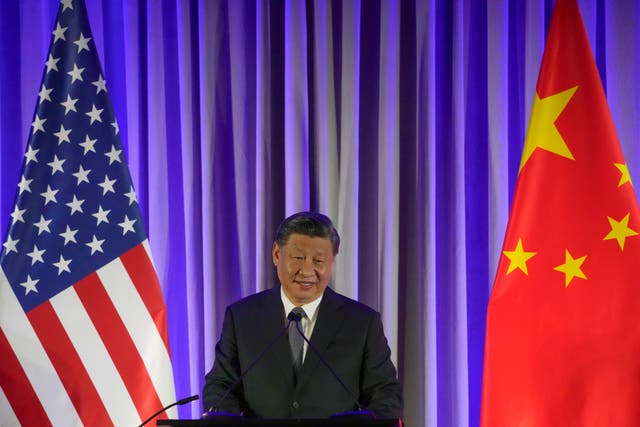 The bears have long been a symbol of US-China friendship since Beijing gifted a pair of pandas to the National Zoo in Washington in 1972, ahead of the normalisation of bilateral relations. Later, Beijing loaned the pandas to other US zoos, with proceeds going back to panda conservation programmes.
The National Zoo's three giant pandas, Mei Xiang, Tian Tian and their cub Xiao Qi Ji, eight days ago began their long trip to China. After their departure, only four pandas are left in the United States, in the Atlanta Zoo.
"I was told that many American people, especially children, were really reluctant to say goodbye to the pandas, and went to the zoo to see them off," Mr Xi said in his speech. He added that he learned the San Diego Zoo and people in California "very much look forward to welcoming pandas back".
Mr Xi is in California to attend a summit of Indo-Pacific leaders and for his meeting with Mr Biden. He made no mention of the pandas during his public remarks earlier in the day as he met Mr Biden.
When bilateral relations began to sour in the past few years, members of the Chinese public started to demand the return of giant pandas. Unproven allegations that US zoos mistreated the pandas, known as China's "national treasure", flooded China's social media.
The National Zoo's exchange agreement with the China Wildlife Conservation Association had been set to expire in early December and negotiations to renew or extend the deal did not produce results.
The San Diego Zoo returned its pandas in 2019, and the last bear at the Memphis, Tennessee, zoo went home earlier this year.