Liberia's leader faces tight run-off vote for second term against challenger
14 November 2023, 14:24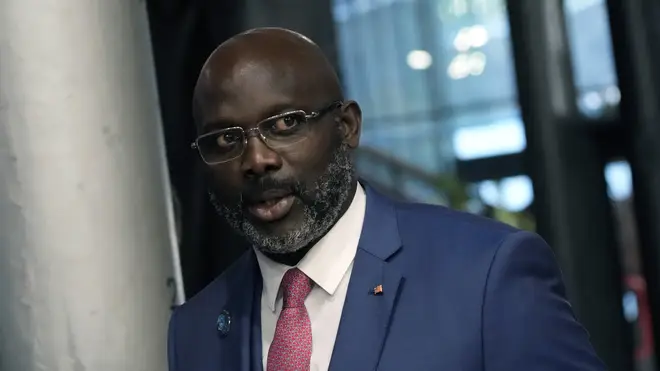 The first round of balloting last month showed President George Weah neck and neck with rival Joseph Boakai.
Liberian President George Weah faced a tight run-off election on Tuesday as he seeks to defeat a repeat challenger and win a second term in the West African nation.
The former international footballer easily defeated Joseph Boakai in the 2017 run-off, but results from the first round of balloting last month showed the two neck and neck with Mr Weah with 43.83% of the vote and Mr Boakai with 43.44%.
"We are going to an election where nobody has a competitive edge with a wide margin," said Ibrahim Nyei, executive director at the Ducor Institute for Social and Economic Research.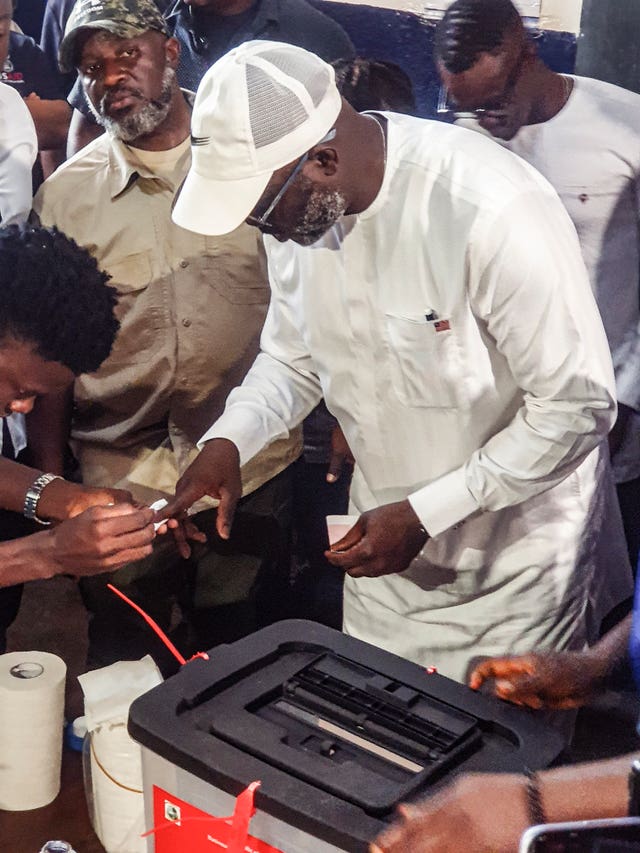 In the weeks since the October 10 first round, the candidates have actively sought the endorsements of the other opposition parties.
Mr Boakai won the backing of the third, fourth and fifth-place finishers. While that amounts to only 5.6% of the vote, it could nevertheless tilt the run-off in his favour.
Mr Weah has received the support of two other opposition parties.
Liberia's 2.47 million registered voters could have a lengthy wait for results. It took electoral officials two weeks to announce the results of the first round.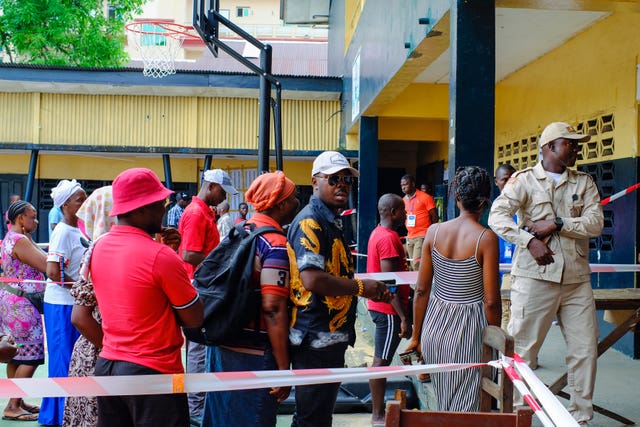 Mr Weah said after casting his ballot: "I think, with everything that I have done already, the Liberian people will elect me."
Observers said turnout by midday appeared lower than in the first round, when legislative candidates helped provide voters with transport to polling stations.
"Liberians can wait for last minute, and I am sure it will pick up," Mr Boakai said. "I am in the race to win."
Mr Weah won the 2017 election after his promise to fight poverty and generate infrastructure development. It was the first democratic transfer of power in the West African nation since the end of the country's back-to-back civil wars between 1989 and 2003 that killed some 250,000 people.
But the 57-year-old president has been accused of not living up to key campaign promises that he would fight corruption and ensure justice for victims of conflict.
Mr Boakai, 78, has campaigned on a promise to rescue Liberia from what he called Mr Weah's failed leadership. He previously served as Liberia's vice president under Ellen Johnson Sirleaf, Africa's first democratically elected female leader.
"These run-off elections represent the final push to remove terror, lawlessness, corruption, indifference, neglect and incompetence that have plagued our country for six years," he told Liberians in his final speech before the vote.