Archaeologists uncover 20 ancient coffins in Egypt
16 October 2019, 15:07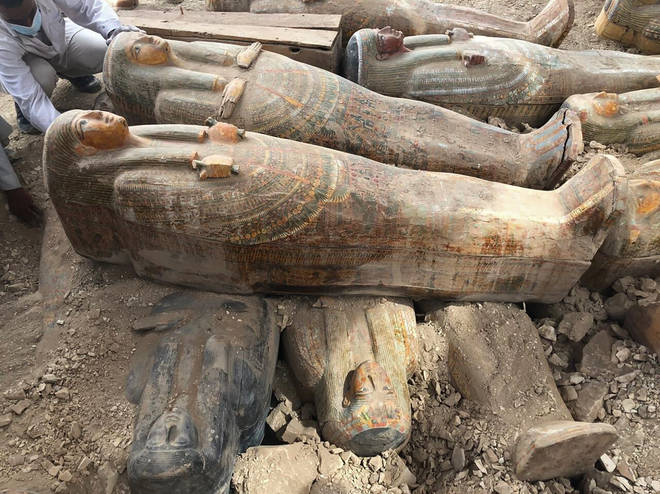 Archaeologists in Egypt have made the ground-breaking discovery of 20 well preserved coffins thousands of years old.
The antiquities ministry said the coffins were found in the Asasif Necropolis, in the city of Luxor.
Among the haul includes tombs dating back to the Middle, New Kingdom and the Late Periods (1994BC to 332BC).
But some are thought to date back to the earlier 18th Dynasty (1550-1292BC), around the time the famous Tutankhamun would have been Pharaoh.
The tombs were "as the ancient Egyptians left them", according to the official press statement.
All of the sarcophagi were found in in Al-Assasif, spread over two levels of a large tomb.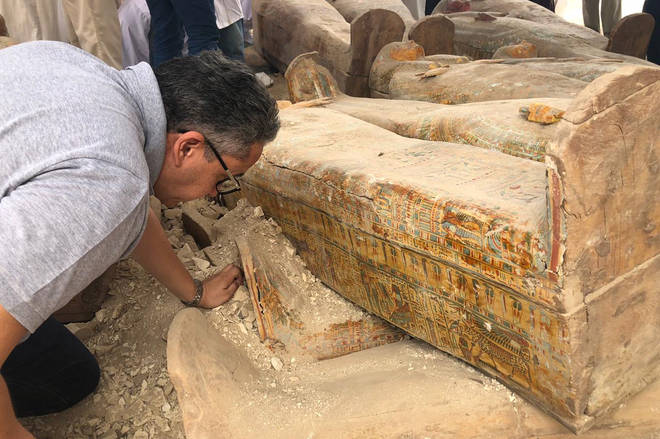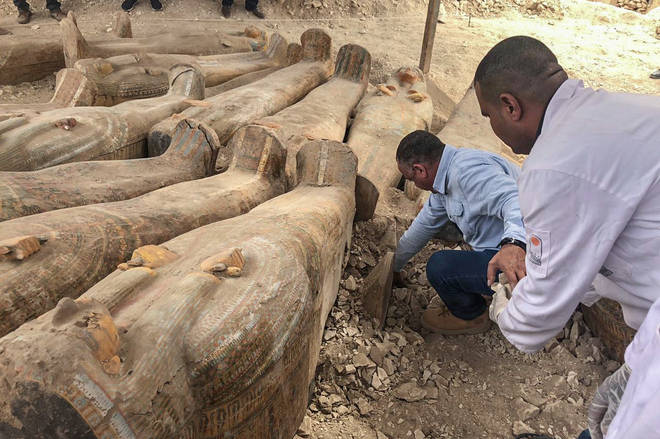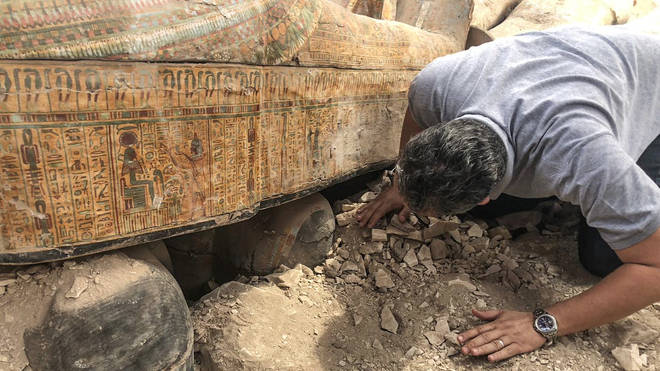 The area was once the ancient city of Thebes, which now lies in ruins in modern-day Luxor.
Previous archeological digs in the area have uncovered treasures dating back to as early as 1539 BC
The ministry described it as one of the "biggest and most important" discoveries in recent years.
More details will be released at a news conference on Saturday.
Egypt has sought publicity for its archaeological discoveries in the hopes of reviving its tourism sector, which was badly hit by the turmoil following the 2011 uprising.