Australian man dies in bike crash while distracted by swooping magpie
16 September 2019, 08:22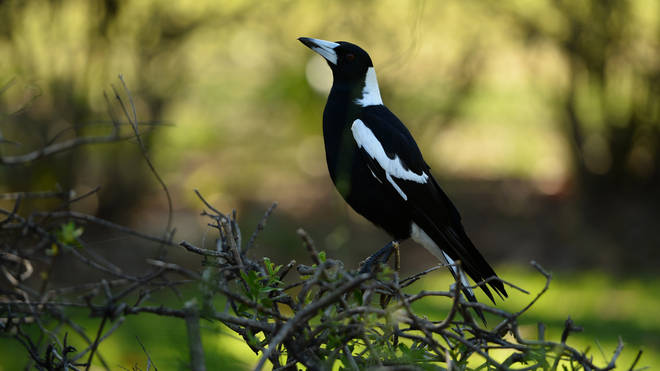 An Australian man has died in a bicycle crash while distracted by a swooping magpie.
The 76-year-old cyclist was riding with a group of three others when he was distracted by the bird, veering off a corner and crashing into a post.
He suffered severe head injuries and was airlifted to hospital but later died.
The man was cycling in Nicholson park in Woonona, Wollongong, south of Sydney.
The magpie had attacked a female cyclist heading towards his group, according to local media.
The cyclist, believed to be a former school principal, was watching the bird and swerved off the road, before crashing into the wooden post.
The woman and her husband, Nathan Foster, rushed to help.
Mr Foster told 9News Australia Mr Foster, said: "The magpie started swooping us. The older gentleman coming the other way veered off the track.
"His eyes were off the track because he was concerned with the magpie swooping him, I think. And he just went over the fence."
Local police are investigating.