Bill Gates leaves position on Microsoft board
13 March 2020, 21:24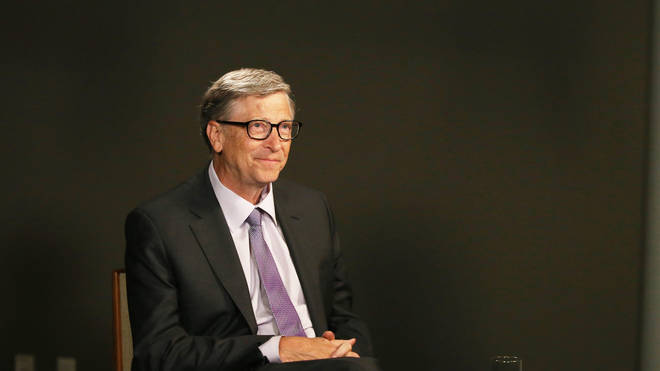 Bill Gates is stepping down from the board of Microsoft, it has been announced.
The 64-year-old tech billionaire founded the company in 1975 with Paul Allen, who sadly died in 2018.
Mr Gates said he is now stepping down to spend more time on his philanthropic activities, with a particular focus on global health and development, education, and climate change.
In a statement, he said Microsoft would "always be an important part of my life's work" and he will continue to work with the leaders of the company.
It continued: "I am looking forward to this next phase as an opportunity to maintain the friendships and partnerships that have meant the most to me, continue to contribute to two companies of which I am incredibly proud, and effectively prioritise my commitment to addressing some of the world's toughest challenges."
He is the second richest man on the globe after his success with Microsoft, with Forbes estimating his worth at around $103 billion.
Mr Gates was Microsoft's chief executive until 2000 and since then has gradually scaled back his involvement in the company he started with Paul Allen in 1975.
He transitioned out of a day-to-day role in Microsoft in 2008 and served as chairman of the board until 2014.
As well as leaving his seat at Microsoft, he will also being leaving his seat on the board of Berkshire Hathaway, the conglomerate headed by fellow billionaire Warren Buffett.
In the past few years, he has devoted much of his time to the Bill and Melinda Gates foundation, which he set up with his wife.
They were named the most generous philanthropists in the US in 2018, after giving away more than $4.8 billion of their fortune.