British-flagged tanker impounded in Iran 'is free to leave'
23 September 2019, 14:47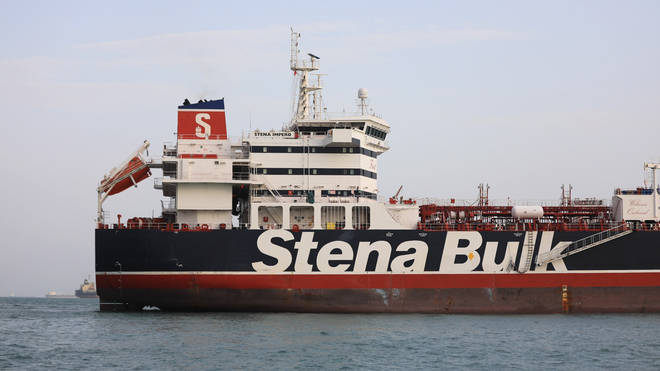 A British-flagged tanker impounded in Iran since mid-July is now free to leave, local media has quoted a government spokesman as saying.
According to Iran's state news agency IRNA, spokesman Ali Rabei told a press conference on Monday that legal proceedings against the tanker were complete, and preparations were underway for it to depart.
The Stena Impero tanker, which is owned by Sweden's Stena Bulk, was seized on 19 July as it travelled through the Strait of Hormuz.
Its detention came just two weeks after the UK seized an Iranian tanker off the coast of Gibraltar in a similar such incident.
This back-and-forth placed increased pressure on a relationship that has grown increasingly tense between Iran and the West since the US pulled out of an international nuclear treaty last year.
Meanwhile, the UK joined the US on Monday to blame Iran for recent drone and cruise missile strikes on oil installations in Saudi Arabia.
"We think it is very likely indeed that Iran was indeed responsible for using both [unmanned aerial vehicles], both drones and cruise missiles," Prime Minister Boris Johnson said, before refusing to rule out the possibility of a military intervention.
"We will consider in what way we could be useful if asked, and depending on what the exact plan is," he said.