Biden says goal for Xi meeting is to get US-China communications back to normal
15 November 2023, 06:04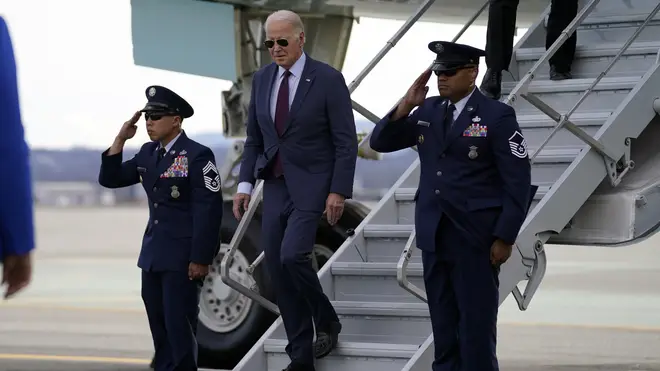 Mr Biden expressed hopes that the talks would help put a shaky US-China relationship in a better place.
President Joe Biden and China's Xi Jinping landed in San Francisco on Tuesday as the two leaders made their final preparations for their first engagement in a year.
Mr Biden expressed hopes that the talks would help put a shaky US-China relationship — marked by sharp differences over the last year — in a better place.
The two leaders arrived in the city to be greeted by hundreds of demonstrators who lined up along their motorcade routes, waving Chinese, Taiwanese and Tibetan flags as well as signs in support of and opposition to the Chinese leader.
Mr Biden, before leaving Washington to make his way west on Tuesday to attend this year's Asia-Pacific Economic Co-operation (Apec) forum, said his broad goal was to get Washington and Beijing "on a normal course corresponding" once again even as they have sharp differences on no shortage of issues.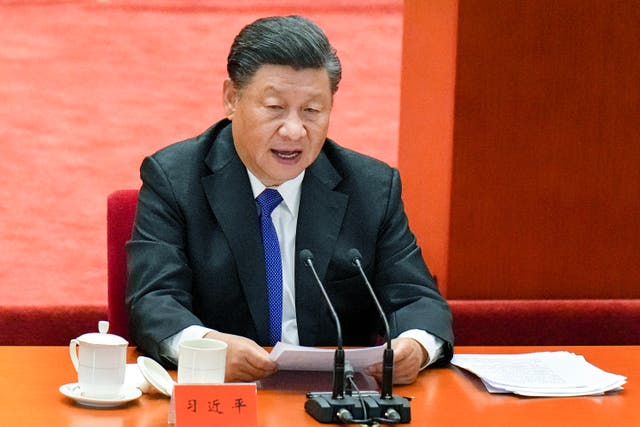 "Being able to pick up the phone and talk to one another if there's a crisis. Being able to make sure our militaries still have contact with one another," Mr Biden told reporters at the White House.
"We're not trying to decouple from China, but what we're trying to do is change the relationship for the better."
The two leaders will meet at Filoli Estate, a country house museum about 25 miles south of San Francisco, according to three senior administration officials. The officials requested anonymity to discuss the venue, which has not yet been confirmed by the White House and Chinese government.
The US state department announced on Tuesday that the two countries have agreed to "pursue efforts to triple renewable energy capacity globally by 2030″, an effort to step up wind, solar and other renewable energy.
The announcement came after John Kerry, Mr Biden's climate envoy, met earlier this month with his Chinese counterpart, Xie Zhenhua, at the Sunnylands estate in southern California for talks on the matter.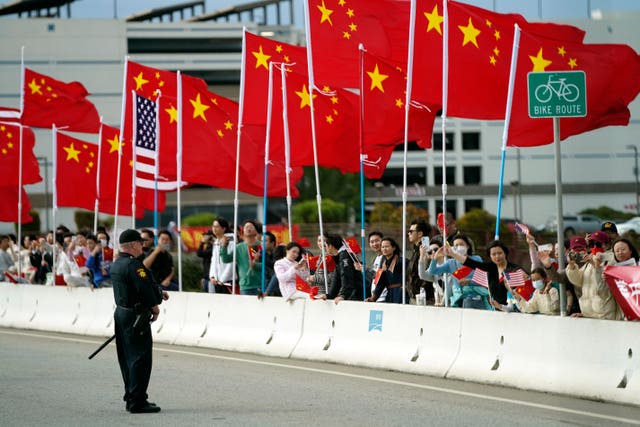 Separately, a US official confirmed that Mr Biden and Mr Xi are expected to announce an agreement that would restore talks under what is known as the military maritime consultative agreement.
The agreement is used by the US and China's people's liberation army navies and air forces to improve safety in the air and sea. Until 2020, they had been meeting regularly since 1998 for the talks.
Mr Biden arrived in San Francisco on Tuesday afternoon and Mr Xi landed shortly after.
The long complicated US-Chinese relationship has come under heavy strain over the last year because of several factors including the shooting down of a Chinese spy balloon and and Chinese anger over a stop-over in the US by Taiwanese President Tsai Ing-wen earlier this year, among other issues. China claims Taiwan as its territory.
The talks at Filoli will give the leaders a chance to try to dial back tensions in a picturesque backdrop.
White House national security council spokesman John Kirby said Mr Biden is coming to Wednesday's meeting in a strong position.
"He's not going to be afraid to – to confront where confrontation is needed on issues where we don't see eye to eye with President Xi and the PRC," said Mr Kirby, using the initials for the People's Republic of China.
Mr Biden will also be looking to use this week's summit of Asia-Pacific leaders to demonstrate that the United States has the gumption, attention span and money to focus on the region even as it grapples with a multitude of foreign and domestic policy crises.
The White House wants to demonstrate that Mr Biden can remain focused on the Pacific while also trying to keep the Israel-Hamas war from exploding into a broader regional conflict and to persuade Republican politicians to continue to spend billions more on the costly Ukrainian effort to repel Russia's nearly 21-month old invasion.