Donald Trump mocked for mispronouncing names of iconic Indian cricketers
24 February 2020, 14:42
Donald Trump has been mocked online after he mispronounced the names of two of India's most famous cricketers during a rally in Ahmedabad.
More than 100,000 people packed into the world's largest cricket stadium, the Sandar Patel Stadium, giving Mr Trump the biggest rally crowd of his political career.
The US President was discussing the country's top cricket talents when he struggled to say the names of Sachin Tendulkar and Virat Kohli.
But instead he said: "This is the country where your people cheer on some of the world's greatest cricket players from Soochin Tendulkerr to Virot Kolee."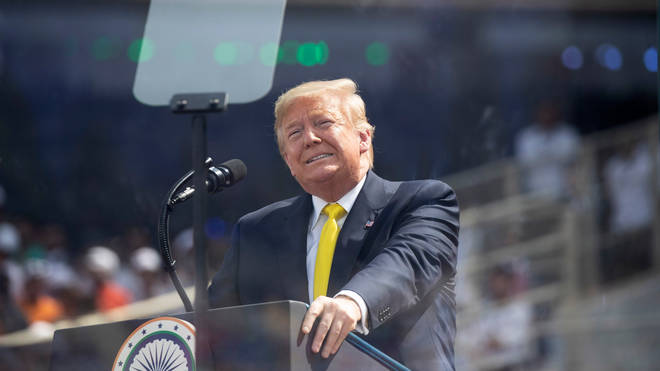 Nearly everyone in the newly constructed stadium in western India sported a white cap with the name of the event, "Namaste, Trump" or "Welcome, Trump," and roared for the introductions of both Mr Trump and India's Prime Minister Narendra Modi.
The US leader opened his speech by declaring that he travelled 8,000 miles to deliver the message that "America loves India, America respects India and America will always be faithful and loyal friends to the Indian people".
Earlier, he visited a former home of independence leader Mohandas Gandhi, donning a prayer shawl and taking off his shoes before walking through the humble ashram.
He inspected the spinning wheel used by the famed pacifist and looked at a statue of monkeys representing Gandhi's mantra of "See no evil, Hear no evil, Speak no evil" before departing for the mega-rally.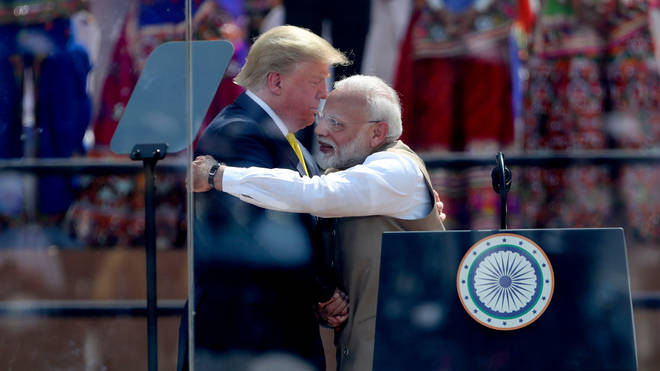 Mr Trump's motorcade travelled amid cheers from carefully picked and vetted Modi loyalists and workers from his Bharatiya Janata Party who stood for hours alongside the 14-mile stretch of road to give the president a grand welcome.
Tens of thousands of police officers were on hand to keep security tight and a new wall was built in front of a slum, apparently to hide it from presidential passers-by.
Mr Trump lavished praise on both Mr Modi and the democracy he leads, touting an effort to lift residents out of extreme poverty, saying: "India gives hope to all of humanity."
"Your nation is doing so well, we are very very proud of India," he said. "The story of the Indian nation is a tale of astounding progress."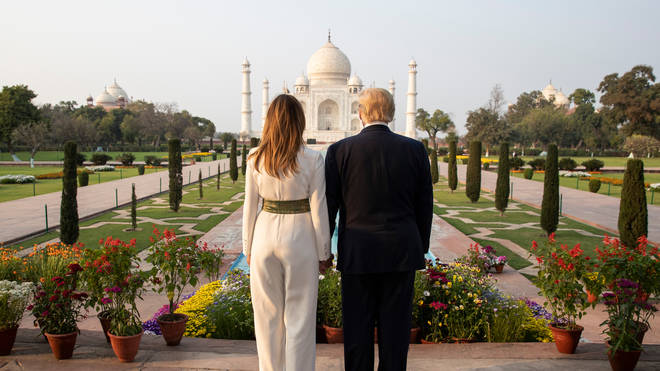 Mr Trump's foreign visits have typically been light on sightseeing, but this time the president and Mrs Trump also visited the Taj Mahal.
As Mr Trump walked from the iconic 17th century mausoleum, he told reporters that is was an "incredible place".
He and first lady Melania Trump toured the white marble structure just as the sun was beginning to set.
Mr Trump will on Tuesday conclude his visit to India with a day in New Delhi, complete with a gala dinner and meetings with Mr Modi over stalled trade talks between the two nations.