Dramatic CCTV Shows Moment Genoa Bridge Collapses
21 August 2018, 12:07 | Updated: 28 October 2019, 15:26
CCTV footage released by the Italian police shows the dramatic moment the Genoa bridge collapsed onto the road below.
Security video shows cars driving along a road underneath the Genoa bridge moments before it collapsed.
One camera captures a man running beneath the bridge just seconds before the screen fills with dust as the structure falls.
The dramatic video shows a figure escaping through the cloud of dust, before a dog jumps out from under the rubble.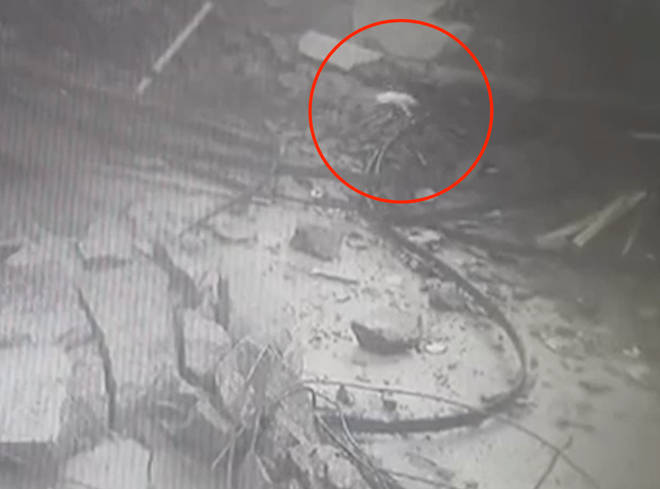 43 people were killed when a 200-metre section of the bridge suddenly collapsed.
Following the disaster, the Italian government has announced a national plan to make motorways, bridges and schools safe.
Giancarlo Giorgetti, undersecretary to the prime minister's office, told newspaper Il Messaggero that authorities would launch an extensive infrastructure plan next month.
"It will be a maintenance operation with no precedents, with enormous investment in public works," he said.
Mr Giorgetti comments come as the prosecutor investigating the collapse claimed the Italian state had "abdicated" its responsibility in ensuring the safety of roads