Elon Musk left red faced after 'bulletproof' Tesla truck smashes on stage
22 November 2019, 18:33
Elon Musk has unveiled the brand new design for his electric pickup truck at a glittering event in Los Angeles - but not everything went to plan.
The tech entrepreneur was keen to show his audience what he claimed was a "bulletproof" Cybertruck, a brand new, $39,900 (£31,000) electric pick up truck.
Taking to the stage with Tesla's chief designer Franz von Holzhausen, Mr Musk encouraged him to try and smash the body of the new vehicle with a sledgehammer, with hardly left a dent.
The windows however, proved to be less forgiving, despite being billed as "shatterproof".
Mr Musk launched a metal ball at one of the windows, which promptly shattered in front of the shocked audience and caused Mr Musk to exclaim: "Oh my f***ing god."
But keen to try again, Mr Musk threw the ball at the other window - which once again smashed.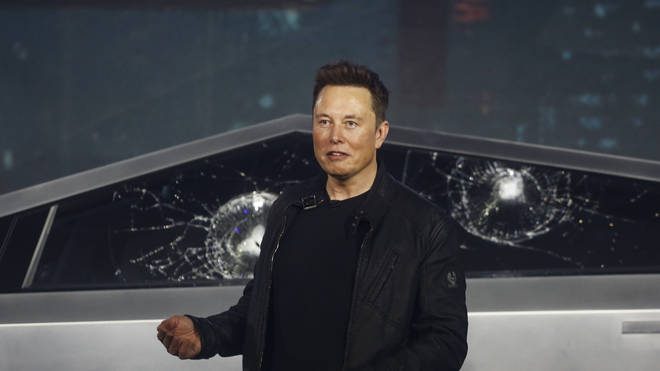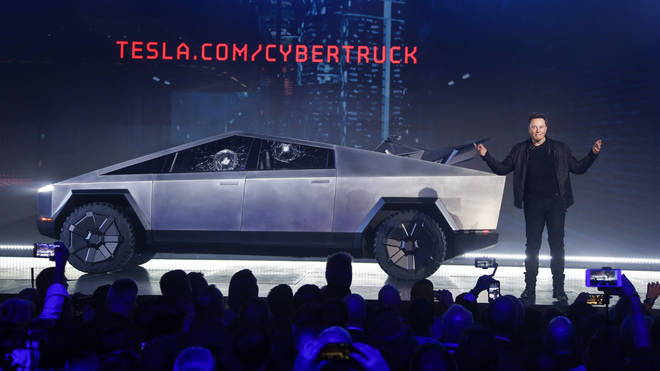 He then said: "Maybe that was a little too hard."
Mr Musk said that production of the truck is due to begin in two years time.
It has the capacity to seat up to six people and the highest spec vehicles would have the ability to travel more than 500 miles on a single charge and can reach 0-60mph within 2.9 seconds.
He told the launch: "We need sustainable energy now. If we don't have a pickup truck, we can't solve it.
"The top 3 selling vehicles in America are pickup trucks. To solve sustainable energy, we have to have a pickup truck."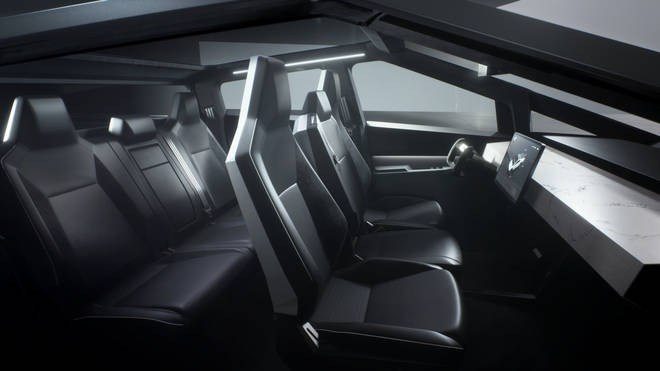 Tesla said: "Cybertruck is designed to have the utility of a truck and the performance of a sports car.
"The vehicle is built to be durable, versatile and capable, with exceptional performance both on-road and off-road.
"Cybertruck will come in three variants: Single Motor Rear-Wheel Drive, Dual Motor All-Wheel Drive, and Tri Motor All-Wheel Drive."