Essex lorry deaths: Families pay heartbreaking tributes to those feared dead
26 October 2019, 20:57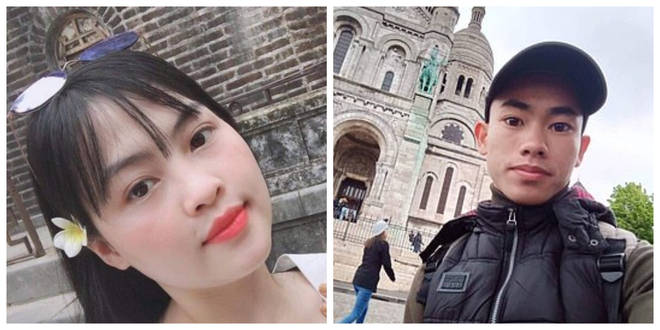 The families of people feared to be among the dead in the Essex lorry tragedy have paid tribute to their loved ones.
Essex Police initially believed the victims were all Chinese nationals, but Vietnamese are now feared to be among the 31 men and eight women who died.
Detectives are still to confirm any of the identities of the 39 people who perished inside the refrigerated trailer, but families in Vietnam have expressed their fears that their relatives are among the dead.
Pham Thi Tra My, 26, sent messages to her family telling that she was 'dying because she couldn't breathe,' her family claimed.
The texts read: "I'm sorry Dad and Mom. The way I went overseas was not successful. Mom, I love Dad and you so much. I'm dying because I can't breathe."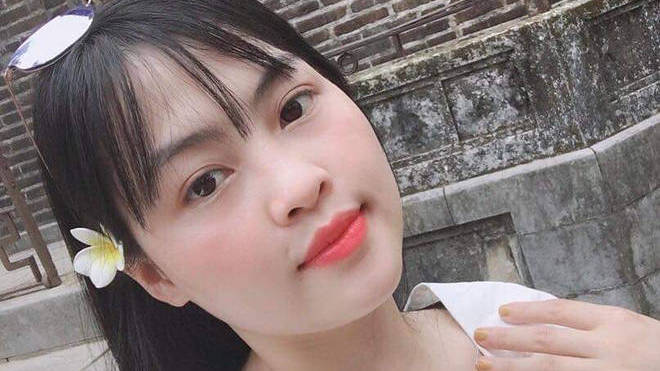 Her parents, Nguyen Thi Phong and Pham Van Thin, fear she is among the dead.
Her father Pham told reporters that he was overcome with grief, and it was "very painful" to receive the messages from his daughter.
He added: "The smugglers said that this was a ... safe route, that people would go by airplane, car ... if I had known she would go by this route, I would not have let her go."
Also feared to be among the victims if Nguyen Dihn Tu, who has a wife and 18-month-old son in Vietnam.
It is understood he had been living and working illegally in Romania and Germany before losing his job.
He then raised £11,000 to travel to the UK and find more work, but his father Nguyen Dihn Tu claimed relatives living in Europe have knowledge he was travelling in the fatal lorry.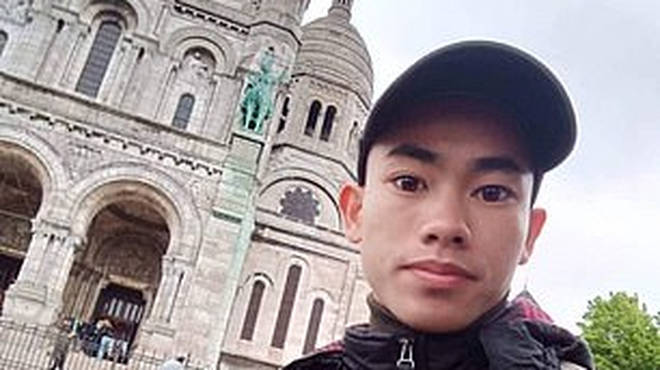 He added: "All 39 are dead and he must be one of them.
"He is gone now. There is nothing left of him. He died."
Another feared victim is Nguyen Dinh Luong, 20, who has not been in contact with his family since last week after telling them he had been trying to reach the UK by joining a migrant group in Paris.
His father Nguyen Dinh Gia told reporters: "He often called home but I haven't been able to reach him since the last time we talked last week.
"I told him that he could go to anywhere he wants as long as it's safe. He shouldn't worry about money, I'll take care of it."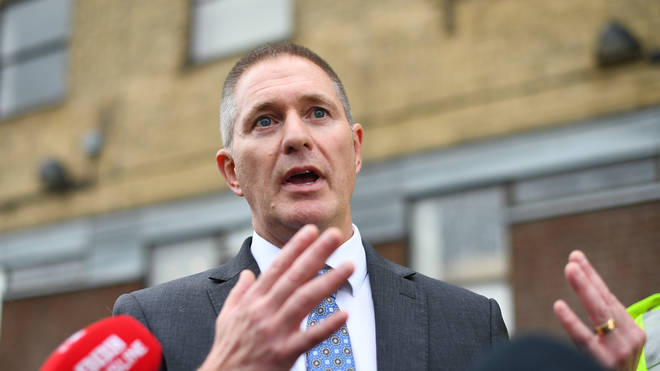 Although the identities of the victims have been confirmed, 19-year-old Anna Bui Thi Nhung has also not been heard from for a few days.
Her family said she had paid an agent £8,000 to be taken to the UK and had hopes of learning to be a nail technician.
A neighbour who was visiting her family home said: "Many families in Yen Thanh have gotten rich from money sent back by their children working abroad."
It has been speculated that the fateful lorry had been part of a convoy of three, but the whereabouts of the other vehicles are unknown.
Police have said they are keeping "open minded" about the claims.
Earlier today the driver of the lorry, Maurice "Mo" Robinson, was charged with 39 counts of manslaughter in connection with the deaths.
The 25-year-old was arrested shortly after the discovery was made at Waterglade Retail Park in the early hours of Wednesday morning.
DCI Martin Pasmore - who is leading efforts to identify the bodies - said there were "very, very few" identification papers found among the lorry container victims.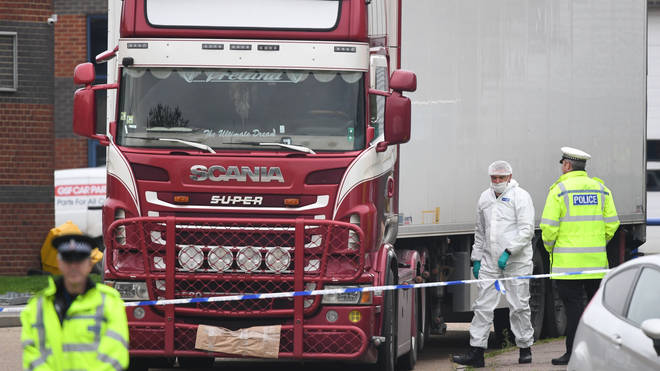 He said investigating officers, through post-mortems, would be looking for tattoos, marks or scars that could help the identification process.
He has urged anyone with information into the deaths to come forward to the police.
Speaking at a press conference on Saturday, he said: "It may well be that there are people watching this tonight that are thinking 'I'm here in the UK and I'm here illegally and I want to come forward, I want to obviously try and identify my loved ones and be reunited', but they are frightened to come forward."
He explained he had met with a "facilitator" of one of the websites run for the Vietnamese community to help build trust between it and the police.
DCI Pasmore said he hoped it would help encourage people to "take that leap of faith" and make contact with Essex police.
He added: "If you come in to us we will do everything we can to put our arm around you, take you through this process, identify as quickly as possible to see whether or not we do indeed have one of your loved ones involved in this tragic incident."