Father Kicks Phone From Hand Of Man "Upskirting His Teenage Daughter"
3 August 2018, 11:09 | Updated: 28 October 2019, 15:26
CCTV shows the moment a dad kicked a phone from the hand of a man suspected of taking upskirt photos of his 15-year-old daughter.
Footage taken from inside a Californian shopping centre on Tuesday shows the suspect bending down behind the teenager with his phone in his hand.
He follows the girl from shop to shop, before her father spots what's going on.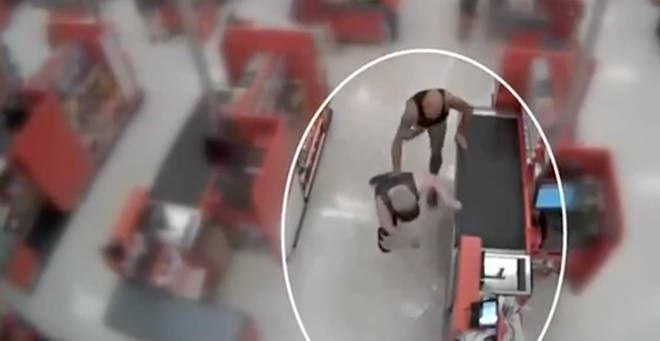 He quickly jumps into action, kicking the phone out of his hand.
The pair then scramble across the floor as the suspect grabs the phone and makes off.
The suspect has since been arrested on suspicion of invasion of privacy.
Local media reports the man committed the same crime at a different shop earlier in the day.