First coronavirus patients admitted to Chinese hospital 'built in two days'
29 January 2020, 10:02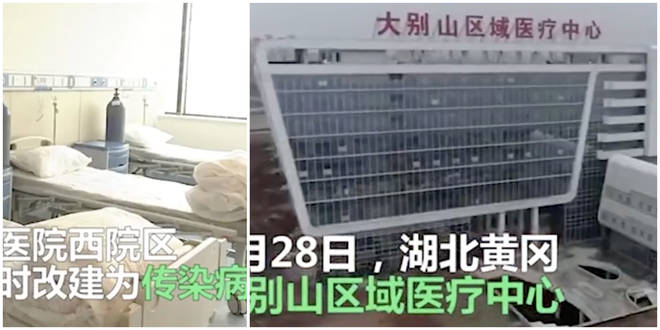 A brand new hospital which can hold up to 1,000 coronavirus patients has been opened in China close to the epicentre of the outbreak.
The Dabie Mountain Regional Medical Centre in the Huangzhou District, near to Wuhan, accepted its first patients at 10.30pm local time last night after more than 500 people pulled together to finish the centre in just 48 hours.
It was announced on Friday that the building would be converted and engineers, construction workers and plumbers worked around the clock to ensure it had water and electricity.
The hospital was originally scheduled to open in May and was just an empty shell of a building, but the efforts to complete it ramped up after coronavirus began to sweep China and infect almost 6,000 people.
So far, 132 people in China have died from the virus.
To cope, Chinese authorities have ordered four hospitals to be constructed from scratch.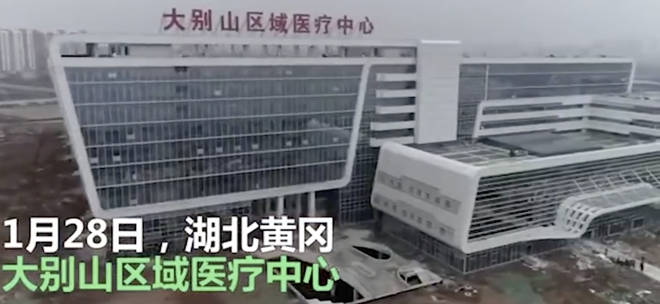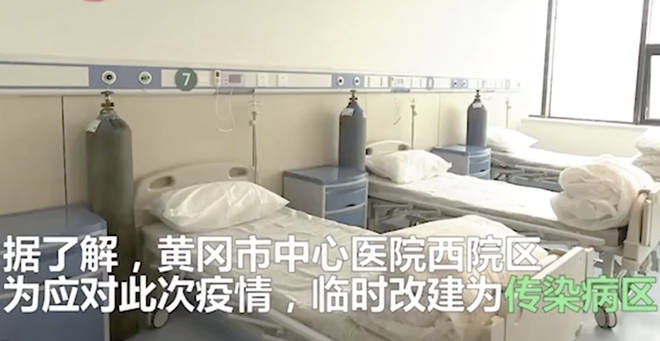 Also in Wuhan, the Huoshenshan Hospital is due to be completed in five days time.
A time lapse of the beginning of construction shows the full scale of the construction. Each of the hospitals are being modelled on a medical centre which was built in 2003 to tackles the SARS outbreak in 2003.
The six-acre, 1,000-bed emergency centre in the west of the city is being built using pre-fabricated elements and will open on 3 February.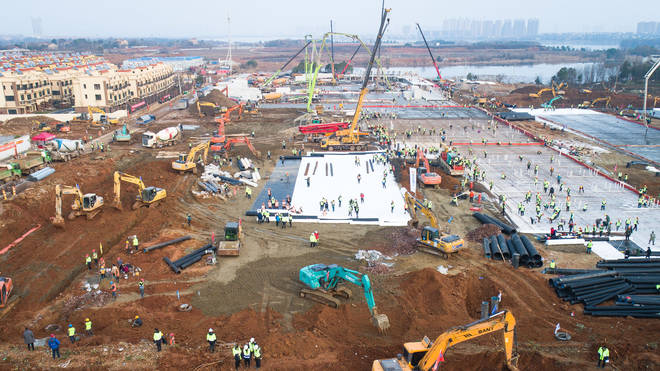 Earlier today, British Airways suspended all flights to and from mainland China following UK government advice to avoid "all but essential travel" to the mainland.
In a statement, British Airways said: "We have suspended all flights to and from mainland China with immediate effect following advice from the Foreign Office against all but essential travel.
"We apologise to customers for the inconvenience, but the safety of our customers and crew is always our priority.
"Customers due to travel to or from China in the coming days can find more information on ba.com."
Flights to and from Hong Kong will continue, but BA said passengers will need to use an alternative company if they want to get to the mainland.
Urgent plans to bring stranded Brits back home are currently being finalised.
Any British citizen in Wuhan - the epicentre of the viral outbreak - or the surrounding area had until 3am (11am local time) this morning to inform the British Consulate of their wish to return.
The first flights could begin to return as early as Thursday morning.