Five dead and 60 injured in major crash with tour bus, trucks and cars
5 January 2020, 13:59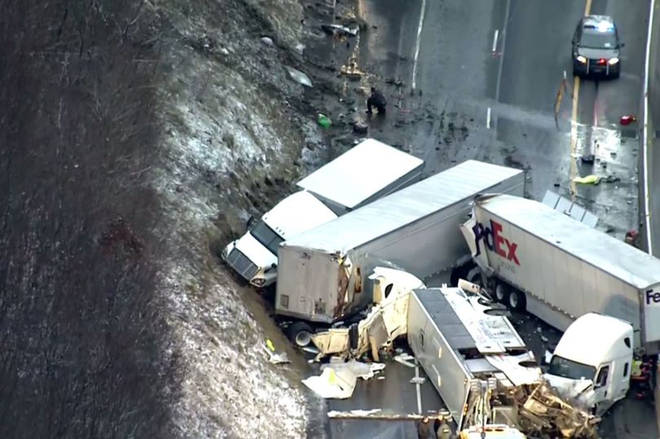 Five people have been killed in a horrific crash between a tour bus, cars and trucks on the Pennsylvania Turnpike
The dead range in age from seven to 52, officials said, with none of the victims under the age of 18.
According to Fox News, the crash happened at around 3.30am local time on Sunday.
The smash happened on the westbound lanes in Mount Pleasant, located around 40 miles south from Pittsburgh.
Pennsylvania Turnpike spokesman Carl DeFebo confirmed the fatalities, and said a further 60 people had been rushed to hospital.
A 911 call handler told KDKA-TV that the incident involved one tour bus, multiple trucks and an unknown number or regular vehicles.
An investigation has been launched into the crash.
More to follow...