Search for 39 people after boat capsizes off Florida coast in 'human smuggling' incident
25 January 2022, 20:24 | Updated: 25 January 2022, 23:36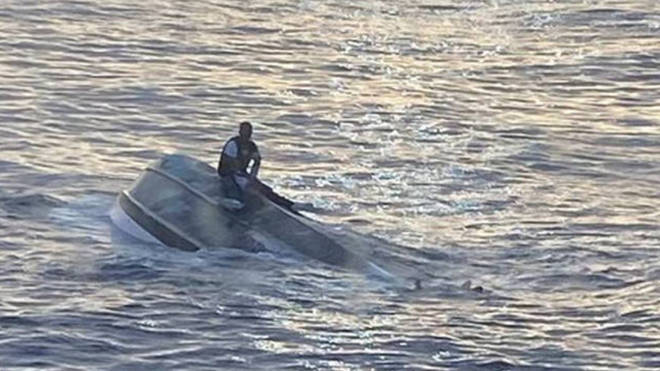 A search mission is under way for 39 people after a boat capsized in a suspected "human smuggling" incident off the coast of Florida.
One person was found clinging to a capsized vessel approximately 45 miles east of Fort Pierce Inlet, at around 8am on Tuesday.
The US Coastguard said a good Samaritan alerted them to the survivor, who said he was one of 40 people onboard a boat.
The boat departed from Bimini, in the Bahamas, on Saturday night.
The survivor said the boat encountered severe weather, causing the vessel to capsize just hours after setting off.
The US Coastguard said: "According to the survivor, no one was wearing a life jacket.
"Coastguard air and surface asset crews are actively searching for people in the water. This is a suspected human smuggling venture."
Multiple cutters and aircraft are searching from Bimini, the Bahamas, to Fort Pierce Inlet, the coastguard said.
No one else has been rescued at this time.