Six-year-old girl arrested at Florida school for 'misbehaving'
26 February 2020, 09:54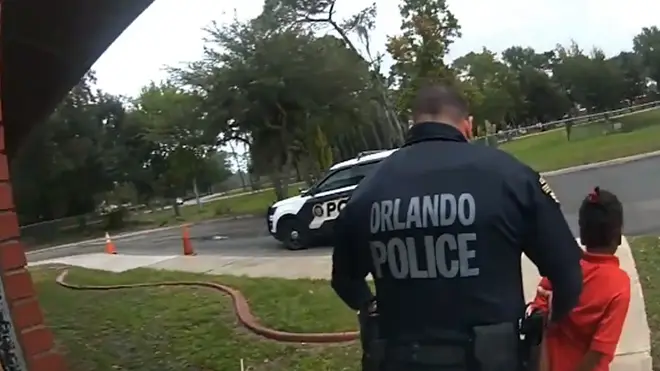 A six-year-old girl was arrested at a school in Florida because she was behaving badly in a classroom.
The girl was restrained with zip ties and marched from the Orlando school.
Police bodycam footage of the incident was released on February 25.
The girl was escorted from the school and taken to a waiting police car.
Lawyers for her family said that the footage was released to show how the incident unfolded.
Officer Dennis Turner was fired by the Orlando Police Department for not following correct protocol which states that police need the approval of a supervisor before arresting a child under the age of 12.