Greta Thunberg applies to trademark her name to 'protect' her movement
30 January 2020, 07:45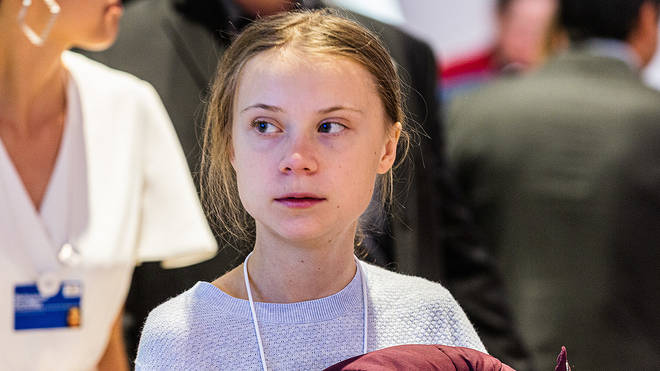 Teenage climate activist Greta Thunberg has applied to trademark her name and 'Fridays for Future' to "protect the movement" from being used for commercial purposes.
In a post on Instagram, Ms Thunberg said she and her fellow school strikers have "absolutely no interests in trademarks, but unfortunately it needs to be done."
The move would allow legal action against persons or companies trying to use her name which are not in line with her values or that of her movement, she said.
"I assure you, I and the other school strikers have absolutely no interests in trademarks. But unfortunately, it needs to be done," she said on Instagram.
She also revealed she and her family were setting up a foundation "for handling money (book royalties, donations, prize money etc.) in a completely transparent way."
The Swedish teenager came to fame by staging a regular strike at her school, sparking a global movement that eventually earned her Time Magazine's award as the 2019 Person of the Year.
The strike began a global movement in August 2018 when she began sitting outside her country's Parliament.
Aged just 16, she inspired millions of people to join the global climate strike on 20 September and has addressed world leaders at the UN.
She is the youngest person to ever win the Time accolade, winning over other shortlist nominees US President Donald Trump, House Speaker Nancy Pelosi, 'The Whistleblower' who triggered the impeachment inquiry and the Hong Kong Protesters.
The award led to US President Donald Trump mocking her over, seemingly believing he should have been awarded the title instead.