Record victory for pro-democracy candidates in Hong Kong district elections
25 November 2019, 08:59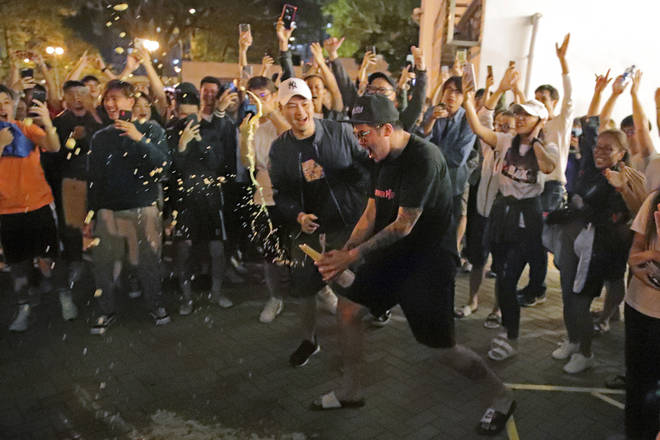 Hong Kong's leader Carrie Lam has said the government will "seriously reflect" after pro-democracy candidates won 90 per cent of seats in district council elections.
In one of the biggest voter turnouts in Hong Kong history (over 71% turnout), 17 of 18 districts were won by pro-democracy candidates.
In the last poll four years ago, the turnout was only 47% and no districts were won by pro-democracy candidates.
The landslide victory follows months of violent protests in the region.
Local police have previously described Hong Kong as "pushed to the brink of a total breakdown" by riots and clashes.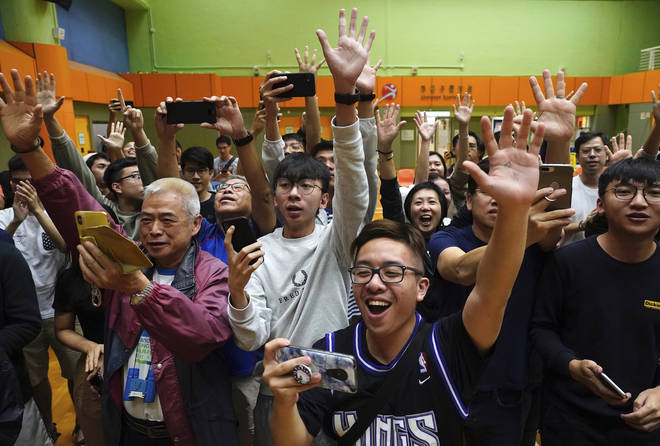 In a statement released online on Monday, Carrie Lam said the government respected the results.
"There are various analyses and interpretations in the community in relation to the results, and quite a few are of the view that the results reflect people's dissatisfaction with the current situation and the deep-seated problems in society, " the statement read.
"The HKSAR Government will listen to the opinions of members of the public humbly and seriously reflect," it continued.
Despite concerns of violence, the vote turned out to be peaceful, with no clashes or protests.
Scores of pro-Beijing candidates lose their seats. One seat was still to declare because of a request for a recount.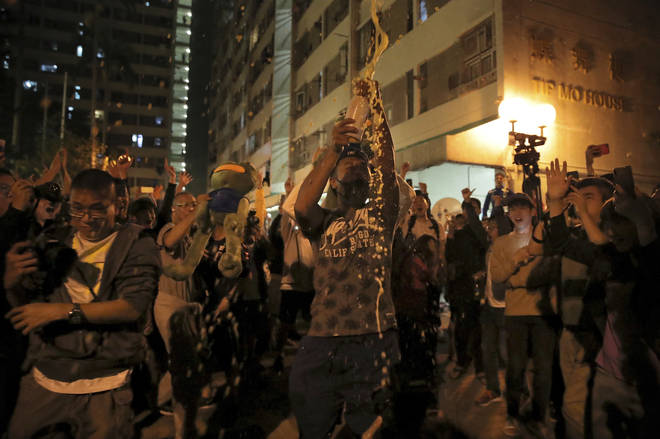 Among the winning candidates were rally organiser Jimmy Sham, who was beaten by people with hammers last month, and a candidate who had part of his ear bitten off by an attacker.
The territory's 18 councils have little power and and mainly deal with local issues such as bus routes and rubbish collection,.
However the vote was seen by many as a rebuke of Ms Lam's leadership and an escalation of public opinion on the protests.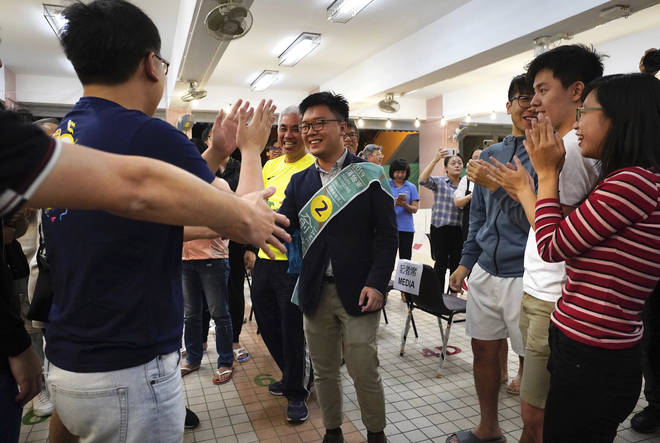 It was also the first opportunity for people to express at the ballot box their view of Ms Lam's handling of the months of violence in Hong Kong.
The unrest started over opposition to a law that would have allowed people to be extradited to mainland China.
The law was scrapped, but since June pro-democracy demonstrators have been expanding the unrest, taking to the streets demanding free elections, Ms Lam's resignation and the release of protesters from jail.