Hundreds queue to buy surgical face masks in Shanghai amid coronavirus outbreak
30 January 2020, 14:08
Huge crowds have been queuing to buy surgical face masks across China, Singapore and Hong Kong amid fears over the spread of coronavirus.
The death toll from the virus has risen to 170 across China, with sporting events cancelled and flights suspended in a bid to stop it spreading.
At one shop in Shanghai, people gathered at least half an hour before opening to queue for masks.
Local resident Martin Murphy, who lives in the city, said customers were told there were 3000 masks available, limited to ten per person.
7,711 cases of coronavirus have been confirmed worldwide, the majority of which are in Hubei Province.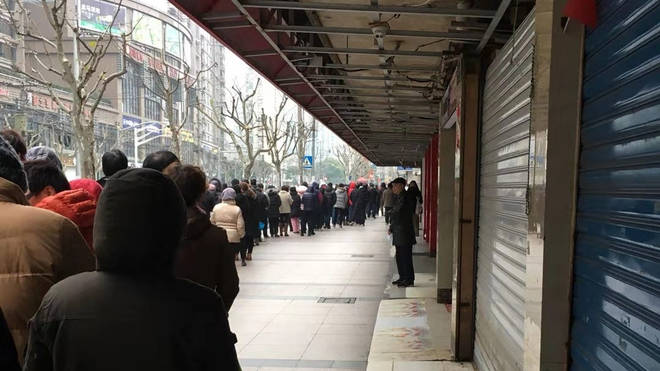 British nationals in Wuhan are due to be evacuated at 5am local time (9pm GMT on Thursday) and arrive Friday morning.
The flight could land at RAF Brize Norton in Oxfordshire, it is understood.
Passengers will then be taken to an NHS facility in the North West for a quarantine period of 14 days.
A hotel in York was cordoned off on Thursday after a man believed to be a Chinese national was taken ill.
The World Health Organisation's (WHO) emergencies chief told reporters that China was taking "extraordinary measures in the face of an extraordinary challenge" posed by the outbreak.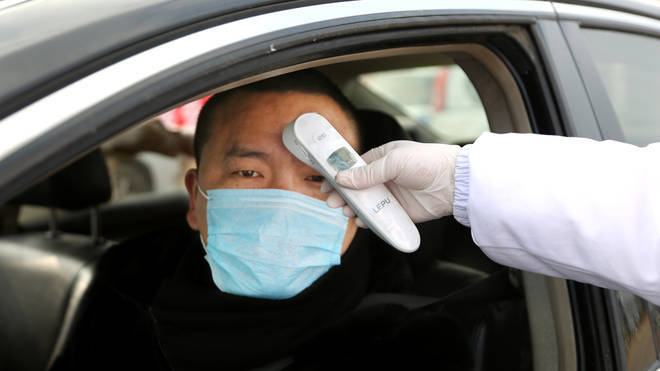 Dr Michael Ryan spoke at a news conference after returning from a trip to Beijing to meet with Chinese President Xi Jinping and other senior government leaders.
He said the epidemic remains centred in the city of Wuhan and in Hubei province but that "information is being updated and is changing by the hour".
Mr Ryan said the few cases of human-to-human spread of the virus outside China - in Japan, Germany and Vietnam - were part of the reason the UN health agency's director-general Tedros Adhanom Ghebreyesus has reconvened an expert committee to meet on Thursday. It will assess whether the outbreak should be declared a global emergency.
He said: "The whole world needs to be on alert now, the whole world needs to take action and be ready for any cases that come, either from the original epicentre or from other epicentres that become established."