India becomes latest country to introduce strict coronavirus restrictions
12 March 2020, 10:30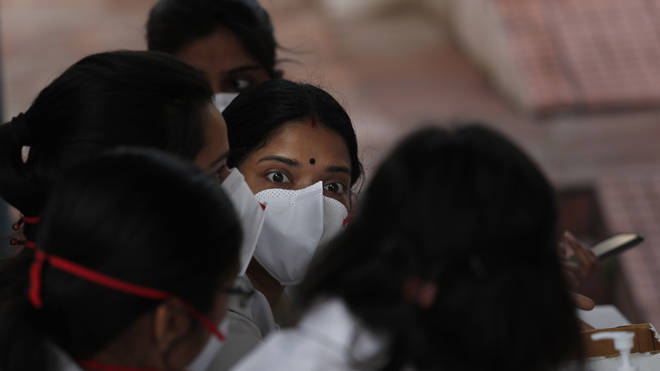 India has become the latest country to introduce strict measures on its 1.3 billion citizens to combat the spread of coronavirus.
The country today announced a raft of measures designed to stop the spread of the disease, including telling citizens not to travel abroad at all unless it is absolutely necessary.
Anyone entering India, including Indian nationals, who have visited China, Italy, Iran, Republic of Korea, France, Spain or Germany since 15 February will be subject to a mandatory quarantine of at least 14 days.
India also suspended all visas for nationals of any country until April in the latest of a string of strict measures introduced to fight the coronavirus outbreak.
The only visa exceptions will be for diplomats, government officials, international organisations such as the UN, and those on employment and project visas, a statement from the Indian bureau of immigration has said.
All international cruise ships, crews and passengers with travel histories to virus-stricken countries will also be prohibited entry until the end of the month.
The new measures announced on Thursday came after the World Health Organisation upgraded the status of COVID-19 to a pandemic.
This declaration signals the global spread of a new and contagious disease.
READ MORE: What is a pandemic and what happens during one?
Since the beginning of the outbreak, India has recorded 73 cases of COVID-19 with one death, according to data from Johns Hopkins University's CSSE.
Globally, more than 126,000 people have tested positive and more than 4,500 people have lost their lives to the illness.
China has been worst-hit by the virus and has recorded, by far, the most cases, while Italy, Iran and South Korea are the second, third, and fourth most affected respectively.