Kim Jong Un rides white steed up sacred mountain
16 October 2019, 21:56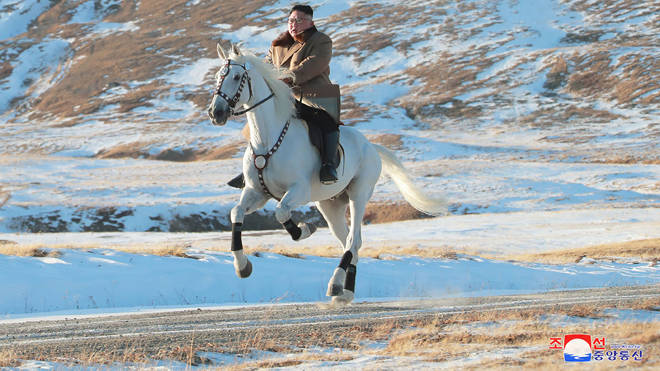 Kim Jong Un has been pictured galloping through snow-capped mountains on a white steed in a series of propaganda shots while criticising the 'hardship' of US-imposed sanctions on North Korea.
He vowed to overcome the sanctions on North Korea saying they were inflicting 'many hardships and trials' on his country.
He said that pain felt by North Koreans has turned into anger after the United States punished Pyongyang for continuing its nuclear weapons program.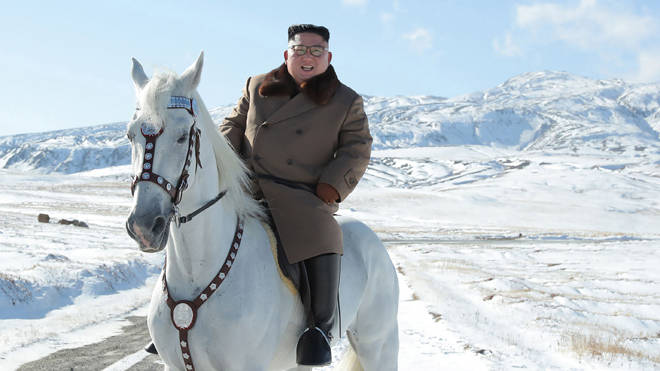 State media on Wednesday showed Mr Kim riding a white horse to climb Mount Paektu.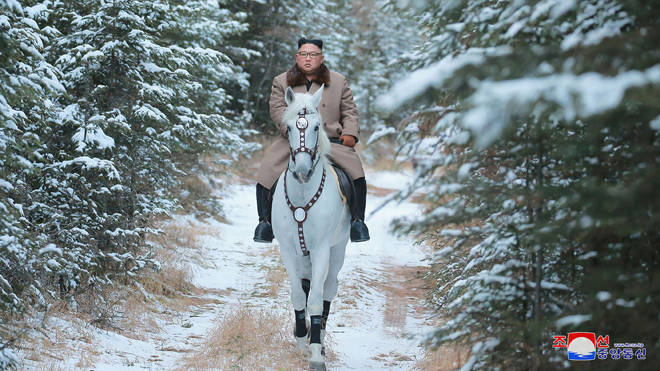 The Korean Central News Agency said he also visited nearby construction sites and complained about sanctions imposed on his country because of its nuclear weapons program.
He was quoted as saying "the pain the US-led anti-(North Korea) hostile forces inflicted upon the Korean people... turned into their anger."
Talks between Washington and Pyongyang on nuclear programs broke down earlier this month.