Mexican police release El Chapo's son after cartel turn city into 'warzone'
18 October 2019, 13:35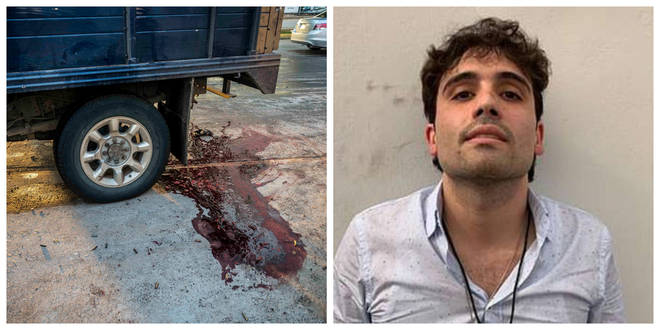 Police have been forced to release the son of El Chapo after his arrest sparked intense violence in northern Mexico.
Fierce gunfights broke out in the city of Culiacan, a stronghold for the Sinaloa cartel, after security forces captured Ovidio Guzman Lopez - one of the infamous drugs lord's children.
Guzman, thought to be in his twenties, was captured during a routine patrol, subsequently causing cartel members to launch an offensive to retrieve him.
He is thought to be in partial control of the cartel since his father was jailed for life plus 30 years in the US.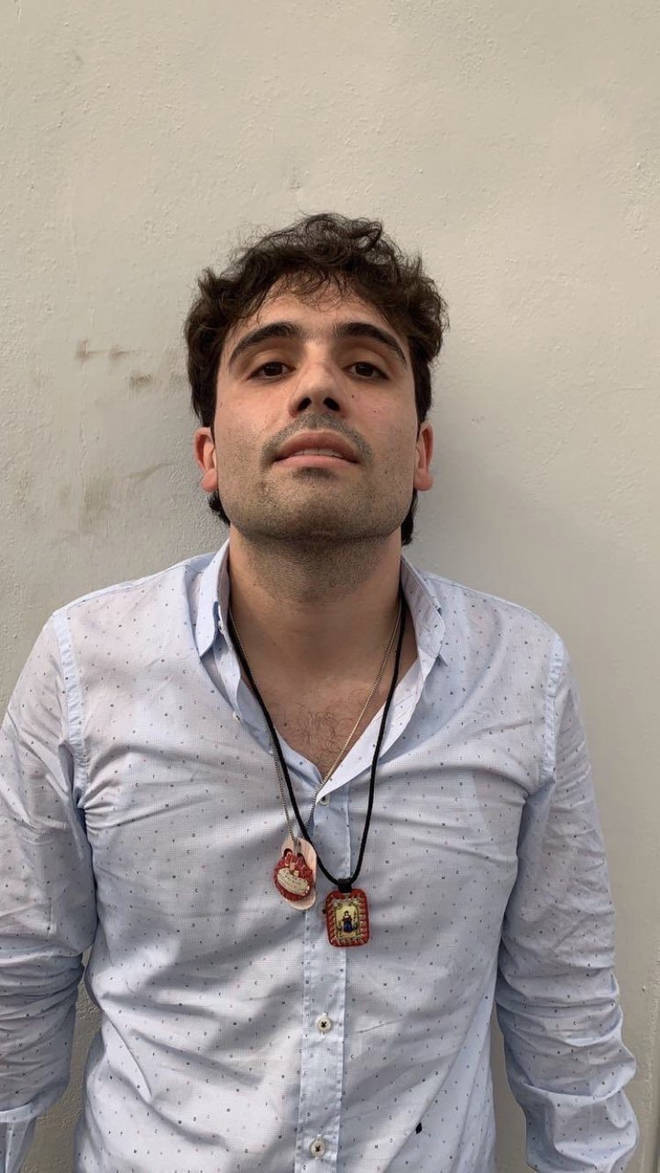 The violence was so severe that security forces say they were forced to release Guzman and retreat after heavily armed cartel fighters surrounded them.
20 to 30 prisoners also escaped during the violence, though some were quickly recaptured.
No deaths have been confirmed, but pictures purporting to be dead bodies have been spread on social media.
Local officials have confirmed some police officers have been injured, but did not provide other details.
Families with small children were forced to flee in terror as armed civilians drove around the city shooting sniper rifles and machine guns.
Mexico's security minister Alfonso Durazo said Guzman was arrested "to avoid more violence in the area and preserve the lives of our personnel and recover calm in the city."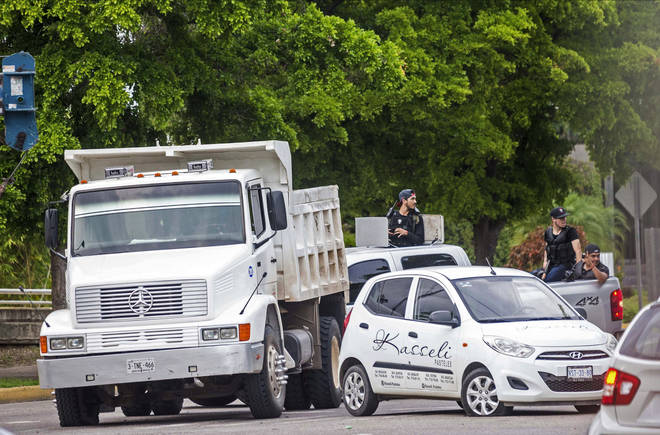 Videos posted on social media show gunmen wearing black ski masks riding in the back of trucks, firing machine guns and vehicles burn around them.
Locals can be seen fleeing the streets to take cover in shops and crawling under cars.
In one clip, a young girl can be heard asking her dad: "Why are they shooting bullets?"
State officials have asked residents to avoid going out in parts of city.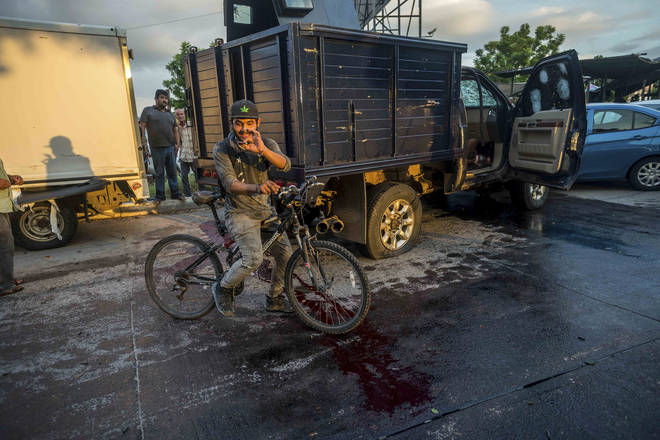 Guzman is the son of 62-year-old Joaquín "El Chapo" Guzman, who was found guilty in New York of 10 counts including drug trafficking and money laundering.
In 2015, he escaped from a Mexican jail after tunnelling out, but was later found and extradited to the US in 2017.
As the leader of the Sinaloa cartel, El Chapo was the biggest supplier of drugs to the US, officials have said.
Sinaloa public safety director Cristobal Castaneda said that there were people wounded and did not rule out that there were deaths.
Mr Castaneda said gunmen blocked streets with burning vehicles to stop security forces to manoeuvring around the city.