New Zealand volcano: Police investigation launched after five deaths
10 December 2019, 05:53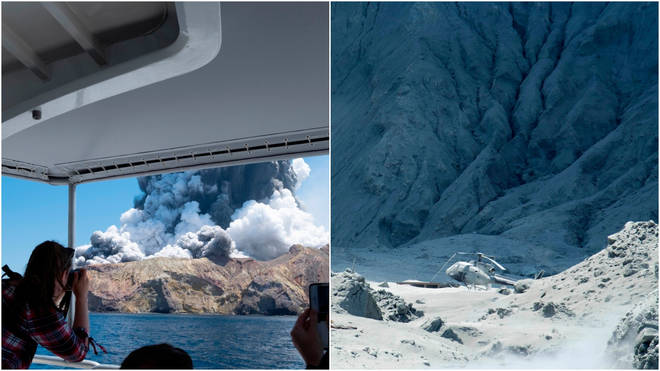 Police in New Zealand have launched an investigation into the eruption of a volcano which killed at least five tourists and injured dozens more.
Circumstances of the deaths and injuries of tourists will be the focus of the investigation after the eruption on White Island on Monday, Deputy Police Commissioner John Tims said.
"So we'll look into if there was anyone criminally responsible for the deaths and injuries. It's early days yet. So we're just going to have to work through the evidence, talk to people, and conduct the investigation," Tims said.
The country's health and safety inspectorate, Work Safe New Zealand, has also opened an investigation into the tragedy.
A police spokesperson rowed back on earlier comments that a criminal investigation would be launched saying it was "too early" to confirm what form the investigation would take.
In a statement, the New Zealand Police said: "Police can also confirm we have commenced an investigation into the circumstances of the deaths and injuries on Whakaari / White Island.
"The Terms of Reference will be developed in the coming days.
"At this time Police is investigating the death of the individuals on Whakaari / White Island on behalf of the Coroner.
"To correct an earlier statement, it is too early to confirm whether there will also be a criminal investigation.
"The Police investigation on behalf of the Coroner will be carried out in parallel with a WorkSafe New Zealand investigation.
"WorkSafe New Zealand has opened a health and safety investigation into the harm and loss of life caused by the eruption."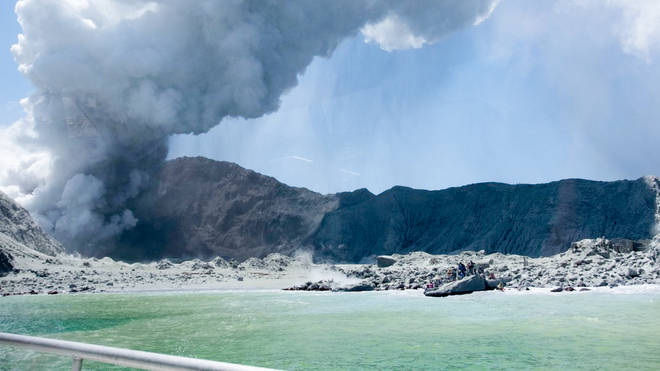 While there are five confirmed deaths so far, authorities have warned they do not expect to recover any further survivors from the island.
Dep Comm Tims said: "We strongly believe nobody has survived on the island - based on people who went to the island yesterday and rescued a number of people and could not see anyone alive."
A week before the eruption the island's volcanic activity level was increased to level two, which is deemed safe for tours to operate.
The UK's High Commissioner to the country confirmed two British women are in hospital following the eruption, with a number of other British names on a list held by the Red Cross of those who are reported as missing.
New Zealand Prime Minister Jacinda Ardern made an emotional press conference announcing at least five died, eight people are missing and 31 more are in hospital.
Ms Ardern said: "We can confirm that amongst those currently listed as missing or injured are New Zealanders...[and] tourists from Australia, the US, the UK, China and Malaysia."
She added there are still a number of people in critical condition with burns the most prominent injury.
Ms Ardern said: "To those who have lost or are missing family and friends we share in your unfathomable grief at this moment in time and in your sorrow.
"Your loved ones stood alongside Kiwis who are hosting you here and we grieve with you and we grieve with them."