New Zealand Volcano: Five dead and 'no signs of life' after eruption
9 December 2019, 05:27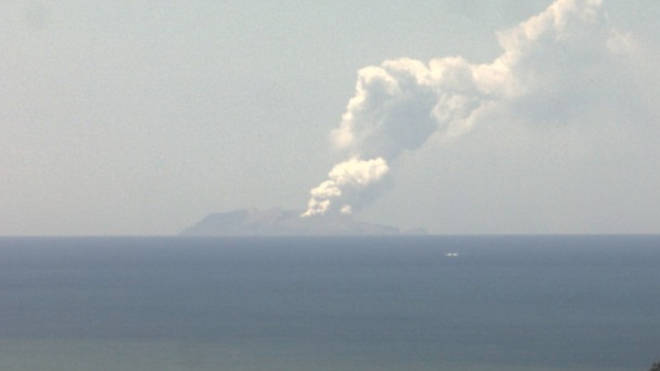 At least five people have died after a volcano erupted on a popular tourist island in New Zealand with rescue services unable to access the area.
Police in the country said that they did not believe there were any survivors on White Island following the earlier eruption.
Just after midnight, officers said in a statement that after reconnaissance flights over the island, "no signs of life had been seen at any point".
"Police believe that anyone who could have been taken from the island alive was rescued at the time of the evacuation," a statement said.
"Based on the information we have, we do not believe there are any survivors on the island."
A webcam from inside the crater showed tourists inside the rim of the volcano just seconds before the eruption.
Local police said at least one of those evacuated from the island had been critically injured.
One witness, Michael Schade, said he and his family got off the island 20 minutes before the eruption.
Mr Schade said they were waiting for their boat ride home when it happened, and that passenger service then helped rescue people, he branded the situation as "indescribable."
My god, White Island volcano in New Zealand erupted today for first time since 2001. My family and I had gotten off it 20 minutes before, were waiting at our boat about to leave when we saw it. Boat ride home tending to people our boat rescued was indescribable. #whiteisland pic.twitter.com/QJwWi12Tvt

— Michael Schade (@sch) December 9, 2019
Police Deputy Commissioner John Tims has confirmed that one person has died.
Officers said, "five people are now confirmed to have died in the White Island volcanic eruption."
A statement from police said: "Our sincere condolences are with their family and friends.
"We are continuing to work as quickly as possible, through a number of channels of information, to confirm exact numbers of those involved, including those who remain on the island.
"A number of people have been injured and taken to Whakātane hospital and Middlemore hospital [in Auckland].
"Both New Zealanders and overseas tourists are believed to be involved.
"Police are currently taking advice from GeoNet experts, who have advised that due to the current risk environment, emergency services remain unable to access the island.
"We are reassessing as information and advice is received, however police will not be in a position to access the island tonight."
Just one week ago geological hazard monitoring website GeoNet warned "the volcano may be entering a period where eruptive activity is more likely than normal," although they added "the current level of activity does not pose a direct hazard to visitors."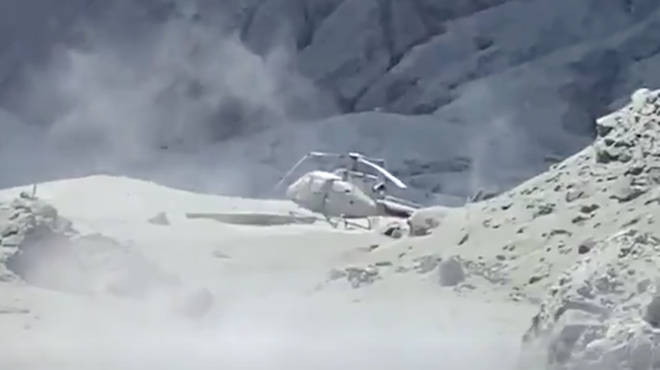 Labour MP Tamati Coffey spoke to reporters outside White Island Tours in Whakatāne, the local MP said: "Needless to say it's pretty emotional there are people who are in tears - there's an element of people in shell shock," he says.
"Somebody just relayed to me that as they were getting on the boat to leave. They got to leave but the people on the boat behind them perhaps weren't quite so lucky.
"There's talk about burns - the details are quite sketchy at the moment… the mood is incredibly sombre, lots of hugging and crying.
"It's still very real - it's still unfolding. I don't know any of the high-level details but here on the ground it's very real."
A live feed from the volcano showed a group of visitors inside the crater before images went dark after the eruption.