Newspaper condemned for 'Black Friday' headline
5 December 2019, 12:48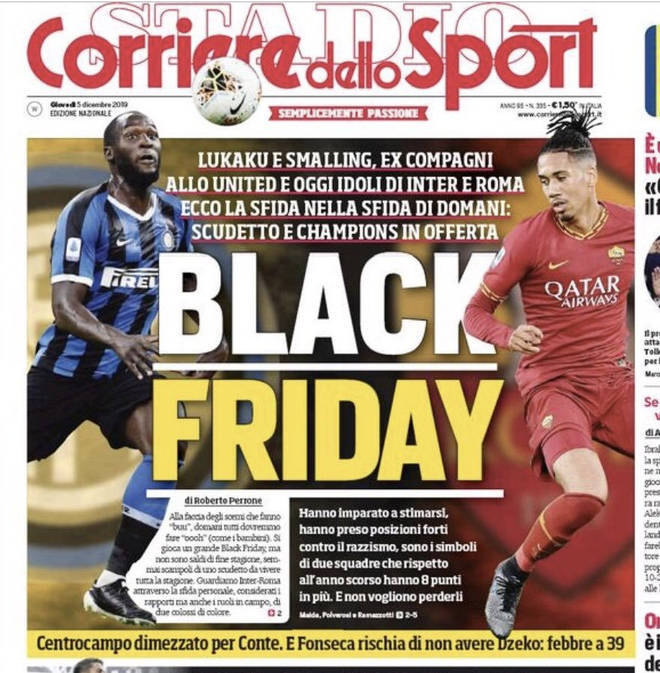 An Italian newspaper is facing a backlash after a football club challenged them over what they considered a racist headline.
The Corriere dello Sport referred to AS Roma's game on Friday with Inter Milan as "Black Friday" using pictures of two black players.
Roma defender Chris Smalling was pictured on the front cover alongside Inter Milan striker Romelu Lukaku.
"The intention of the newspaper article was actually positive," said Roma chief strategy officer Paul Rogers.
"But this headline has totally overshadowed the anti-racist message contained within the story."
The former Manchester United teammates will face off against one another when the two teams clash on Friday.
In the article, the newspaper appeared to attempt to highlight the league's racism problem.
"In the faces of those idiots who boo, tomorrow everyone must instead go 'oooh' like children. It will be a Black Friday, but this is not an end-of-season sale," the article said.
The article went on to describe the pair as "two giants of colour."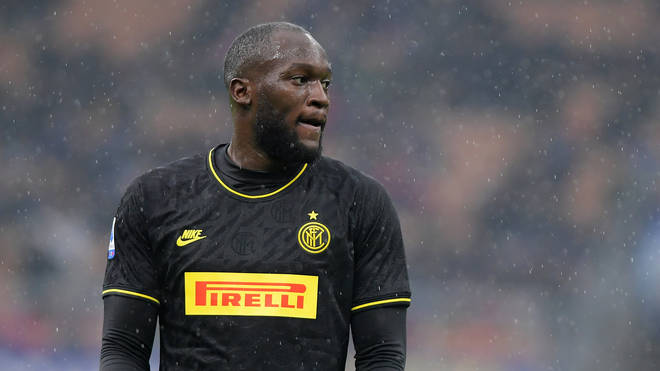 Inter Milan reacted to the front page with a statement on social media saying, "Football is passion, culture and brotherhood.
"We are and always will be opposed to any form of discrimination."
While AC Milan said "It is totally unacceptable to see such casual ignorance on racism. We will not stay silent on this issue…"