No new coronavirus cases in Wuhan the epicenter of Covid-19 outbreak
19 March 2020, 08:20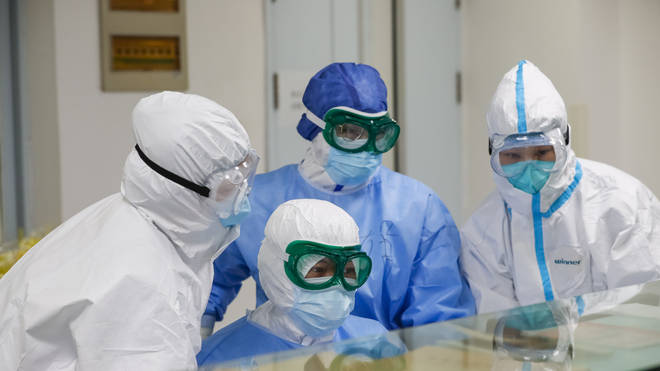 China has recorded no new cases of Covid-19 in the virus epicentre Wuhan or in the surrounding Hubei province, according to officials.
Wuhan had previously reported thousands of new cases of coronavirus infection daily, overwhelming its health care system.
The nation has recorded 34 new cases across the country in its latest update - significantly down from the staggering numbers reported previously.
Authorities claimed most of these cases were from people travelling back to China from areas abroad which are fighting the virus.
Read more: Coronavirus - Who should self-isolate and for how long?
The country has now recorded a total of 80,928 confirmed virus cases, while another 70,420 people have been released from hospital and 7,263 remain in treatment.
The nation placed millions of people on lockdown as it bid to stem the outbreak spread, with stringent restrictions still in place for millions.
Eight new deaths were reported, all in Wuhan.
Of those new cases of infection, 21 were in Beijing, nine in the southern manufacturing centre Guangdong, two in Shanghai and one each in coastal Zhejiang and Heilongjing in the far north-east.
Read more: Coronavirus symptoms - What are they and what is the risk of Covid-19 in the UK?
China has only just begun relaxing strict travel restrictions within the country, but has stepped-up 14-day quarantine regulations on those arriving in Beijing, Shanghai and elsewhere from overseas, amid expectations of a new influx of students and others returning home.
Meanwhile, in the UK the Government will bring emergency legislation to Parliament later as schools across the country close to battle to spread of Covid-19.
Read more: How long does Covid-19 live on surfaces? Is post from China safe?
People in London are facing the prospect of greater restrictions to deal with the coronavirus pandemic.
The capital is believed to be weeks ahead of other regions in terms of transmission of the illness.
104 people in the UK have died after testing positive for Covid-19 - at least 35 of whom were in London.
Transport for London is beginning a partial shutdown of the network from this morning - including the closure of up to 40 Tube stations.