Plane crashes in Iran after 'landing gear fails' before skidding onto nearby motorway
27 January 2020, 10:40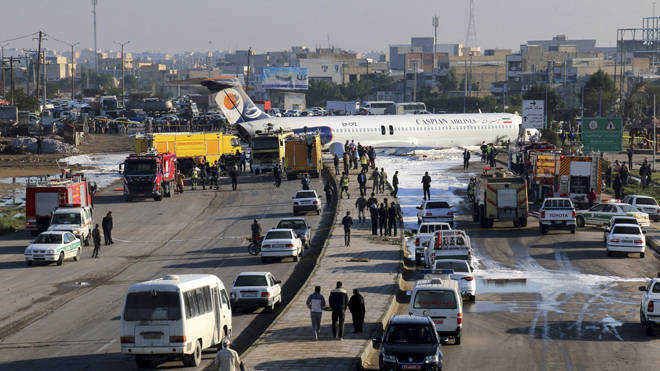 A plane crashed in Iran and careered off the runway and onto an adjacent motorway.
Miraculously, noone appear to have suffered any serious injuries and there are no reported fatalities after the crash.
The plane, with 150 people on board, crashed at the airport in the Iranian city of Mahshahr.
Provincial airport director Mohammad Reza Rezanian said all of the passengers had been safely taken off the plane.
The plane came to a halt just yards from a busy residential area.
The plane's landing gear appears to have failed as it hit the tarmac.
the jet hit the runway at about 9.30am local time.
Officials said the accident is under investigation.
The flight from the Tehran-based airline originated in the Iranian capital.
Iranian reports identified the plane only as a McDonnell Douglas.