Prince Harry defends Megxit after being duped by Russian pranksters
11 March 2020, 10:04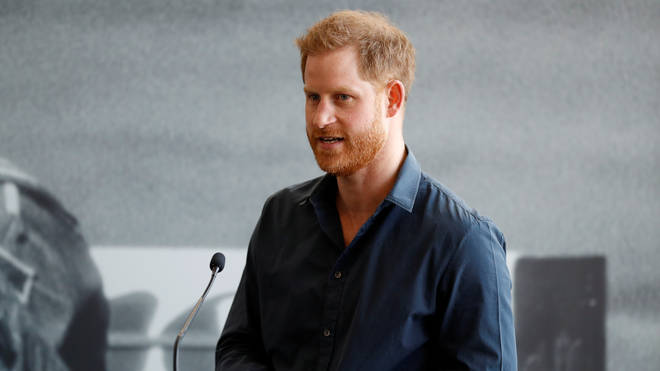 The Duke of Sussex was duped into revealing his personal views on his decision to step back as a senior royal along with his wife Meghan Markle by a couple of Russian pranksters.
Harry thought he was talking to teenage climate activist Greta Thunberg and her father Svante in a phone call last year, but was in fact talking to hoaxers Vladimir Kuznetsov and Alexey Stolyarov - known as Vovan and Lexus.
Harry told them about how hard it was for him and Meghan, 38, to make the decision to step back as senior royals and leave Britain. He said in a call: "Um, it's, that's probably a conversation for another time, there's lots of layers to it and lots of pieces to the puzzle.
"But sometimes the right decision isn't always the easy one.
"And this decision certainly wasn't the easy one but it was the right decision for our family, the right decision to be able to protect my son.
He also defended himself over media criticism when he used a private jet while campaigning against climate change.
He said in comments reported by The Sun: "It's amazing. We get accused by them for having to use a plane that was used simply to get away from them and not be followed for a family break. Unfortunately there is very few alternatives.
"We have to fly on commercial planes all over the world. Nowhere near as much as most people who do it for a night or weekends.
"We do official overseas visits to Commonwealth countries in support of my grandmother and we have to get there and have to fly, but it is by commercial flights, and occasionally we have to fly privately.
He went on to say the paparazzi "always have a way of finding you" and that he takes means, where possible, to travel under cover.
"As I look out the window here," he continued, reportedly from his Canada retreat, "we've had boats with paparazzi taking photographs, trying to get photographs of us while we are far, far away in the middle of nowhere."
Moving to politics, the 35-year-old said he believed the UK's system was "broken" after voters were left with a choice between Boris Johnson and Jeremy Corbyn.
Donald Trump 'has blood on his hands'
The duke also went on to say he thought had Donald Trump had "blood on his hands" due to his support of the coal industry.
"It's not an easy time and the world is in a troubled place," a voice, said to be the duke's, is heard saying a clip shared to social media.
He added: "Unfortunately the world is being led by some very sick people who stop any change happening, whether it's from their own bias...or because they may be sick."
The call, from last year, was said to be part of a set-up by known Russian pranksters Vladimir Kuznetsov and Alexey Stolyarov—AKA Vovan and Lexus.
Recordings of the alleged call have since been posted online and widely reported in Russian media; however, the duo are yet to post the full clip to their own YouTube account.
"I think the mere fact that Donald Trump is pushing the coal industry so big in America - he has blood on his hands because the effect that has on the climate and on the island nations far, far away, again, out of sight out of mind," the duke later said.
He then told the fake Greta he thought they may have visited the same places where lives were "being destroyed by climate change".
"People are dying every single month by some form of natural disaster that has been created from this huge change in our climate," he said.
"We almost have to physically shake these people and get them to realise that not only are they stealing from your future, which you've said over and over again - which I applaud you for -but also because they are directly responsible for actually killing people and wiping out whole communities."
Toward the end of the recording, Harry says he is "confident" things will change in the next decade, but stresses that "we can't wait".
He jokes: "I think if Donald Trump can become the president of the United States of America, then anything's possible, right?"
The release of the recording came as Harry and his wife Meghan wrapped up their final official engagement as senior royals earlier this week.
They will fully step back at the end of this month to embark on a new life splitting their time between the UK and North America with their son, Archie.
The Royal Family are yet to comment on the alleged comments.