Three 12-year old boys caught starting fires in Australia as bushfires rage
2 December 2019, 14:17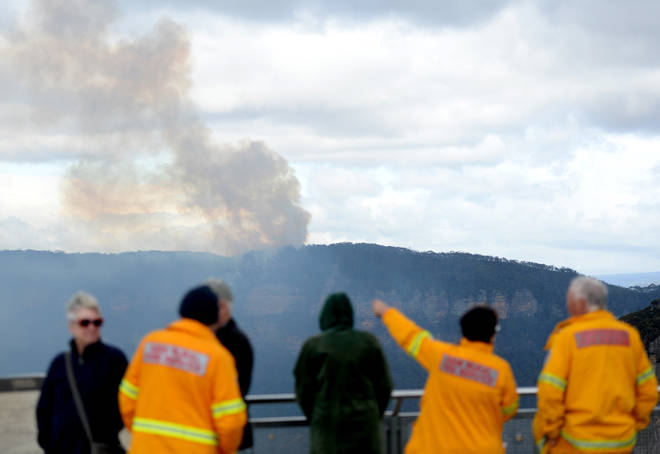 Three 12-year old boys have been dealt with under the Young Offenders Act after they deliberately lit fires on the Australian South Coast over the weekend.
The boys will have to attend a youth conference after a fire was lit by two of them in a reserve in Koonawarra, a suburb of Wollongong on Sunday morning.
The third 12-year-old is believed to have started a blaze behind a sports club in Warilla on the same day.
Lake Illawarra Police District Inspector Brian Pedersen said it was "quite distressing" that young people were "continuing to ignore the message about how dangerous fires can be".
"We are urging the whole community to be vigilant and report any suspicious behaviour," he said.
Both fires were extinguished by the fire brigade shortly after they were lit, and the children are required to attend a youth conference for the offence.
The incidents come as Australia battles with intense bushfires in the state of New South Wales.
Emergency warnings were issued in the state as the bushfires doubled in size over the weekend, with 146 blazes were burning across New South Wales. About a third of the blazes were still not contained by Sunday afternoon.
Last month Queensland, Australia declared a fire emergency as residents face what "could be the most dangerous bushfire week this nation has ever seen".
Two million hectares of land have been burnt since July in more than 7000 fires which have raged across the state.
The air quality in southwest Sydney has been declared hazardous.
The annual Australian fire season, which peaks during the Southern Hemisphere summer, started early this year after an unusually warm and dry winter.