Trump changes plans to host G7 at his own resort blaming media 'irrational hostility'
20 October 2019, 08:27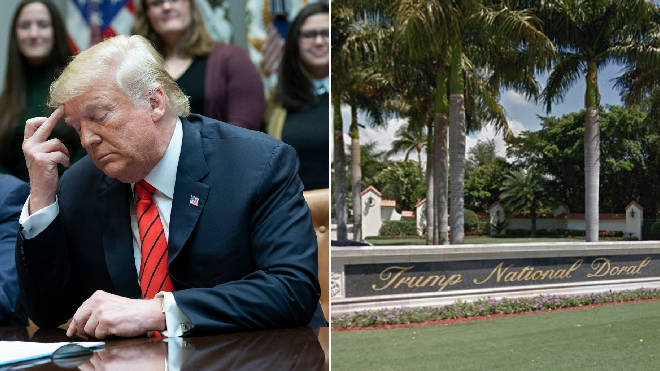 Donald Trump has abandoned controversial plans to hold the next G7 meeting at his golf resort in Miami, Florida.
In a rare U-turn, the US president said his administration will "immediately" begin searching for another site.
Mr Trump had faced accusations that he was using his office to further his own business interests by hosting the summit at a resort owned by his family, which bears his name.
The plan came in for criticism when it was announced, with some saying the resort would benefit from added publicity from hosting a prestigious international event there.
The President tweeted, blaming the "Media and Democrat Crazed Irrational Hostility," for abandoning his plans.
Mr Trump said he thought he was "doing something very good" for the USA by using Trump National Doral, in Miami, for the G7 summit.
I thought I was doing something very good for our Country by using Trump National Doral, in Miami, for hosting the G-7 Leaders. It is big, grand, on hundreds of acres, next to MIAMI INTERNATIONAL AIRPORT, has tremendous ballrooms & meeting rooms, and each delegation would have...

— Donald J. Trump (@realDonaldTrump) October 20, 2019
Noah Bookbinder, executive director of Citizens for Responsibility and Ethics in Washington, said: "President Trump's decision to award the G7 Conference to his own property was outrageous, corrupt and a constitutional violation.
"It was stunningly corrupt even for a stunningly corrupt administration. His reversal of that decision is a bow to reality, but does not change how astonishing it was that a president ever thought this was appropriate, or that it was something he could get away with."
Democratic Presidential candidate Joe Biden hit out at the President's plans, on Twitter he said a President should "never be able to use the office for personal gain."
Hosting the G7 at Trump's hotel? A president should never be able to use the office for personal gain.

— Joe Biden (@JoeBiden) October 20, 2019
When the decision was announced at a White House press briefing acting Chief of Staff Mick Mulvaney said the plans were "not the craziest idea we've ever heard."
Mr Mulvaney also denied hosting the summit would breach the Emoluments Clause of the US constitution, which prevents any "profit, gain, or advantage" from foreign governments without approval from Congress.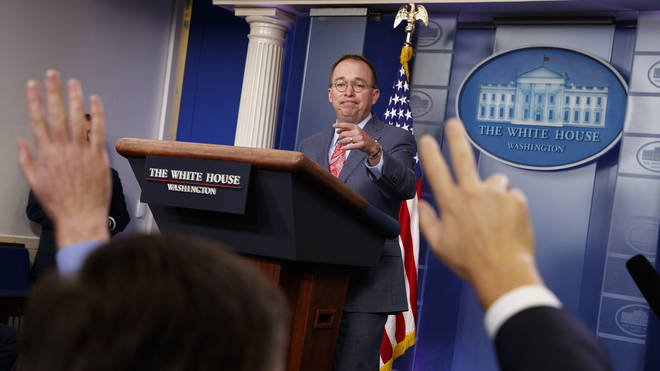 The Chief of Staff said the White House had discounted Camp David, the government-owned presidential retreat, as the site for the summit, claiming, "I understand the folks who participated in it hated it and thought it was a miserable place to have the G-7." He added that it was too small and remote for the international summit.
Mr Mulvaney said then that unspecified sites in Hawaii and Utah had also been on the shortlist. It was unclear if they were still under consideration.