Twin babies among injured after armed man hijacks ambulance in Oslo
22 October 2019, 17:05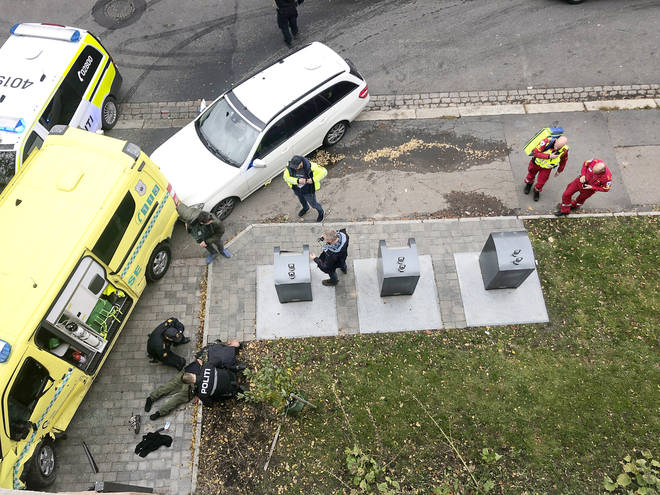 Two twin babies are among five people who've been injured by an ambulance which was hijacked by an armed man in Norway.
The suspect drove off and hit a family before police opened fire and managed to arrest him.
Local reports said the man was stopped when several other ambulances followed, then crashed into the vehicle.
Norweigan media suggested the driver fled the scene on foot, and that he was in possession of a firearm which he aimed at people.
One witness who lives nearby told reporters she heard a lot of noise outside before she noticed a large police presence.
She said when she checked she could see an ambulance before she heard a bang as the vehicle hit a street sign, then continued its path.
A spokesman for Oslo University hospital told Reuters that two babies were injured by the stolen ambulance.
"They are twins, seven months old, they are being treated," said the spokesman at the time.
"One was hijacked by an armed person with a shotgun. Some minutes later one of our other ambulances managed to stop the hijacked vehicle by crashing into it. Then the police came after the crash and got him," the hospital told the news agency.
Police have said there is no information to suggest the incident was related to terrorism.