WHO declares global public health emergency over coronavirus outbreak
30 January 2020, 21:39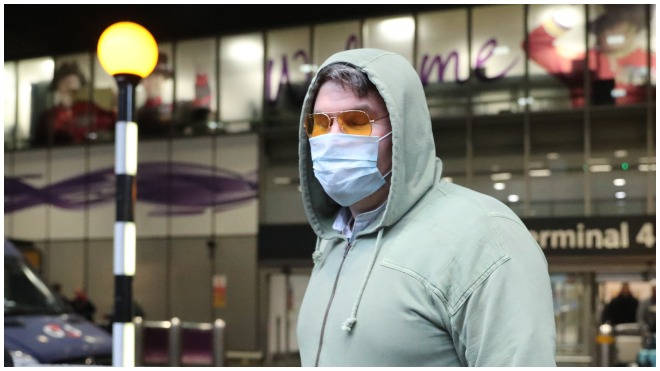 The World Health Organisation's emergency committee has declared a global public health emergency over the coronavirus outbreak.
Health experts made the announcement on Thursday evening following a meeting of the WHO emergency committee in Geneva.
Declaring the emergency, Dr Tedros Adhanom Ghebreyesus, Director-General of the WHO, said: "In total, there are now 7834 confirmed coronavirus cases, including 7736 in China, representing almost 99% of all reported cases worldwide.
"170 people have lost their lives to this outbreak, all of them in China," he said.
Dr Ghebreyesus said the WHO will be urgently working to support countries with weaker health systems.
"We are working diligently with national and international public health partners to bring this outbreak under control as fast as possible," he added.
He said the declaration "is not a a vote of no confidence in China" and the WHO "continues to have confidence in China's capacity to control the outbreak".
The declaration is defined by the WHO as "an extraordinary event" that "constitutes a public health risk to other states through the international spread of the disease", and potentially requires "a coordinated international response".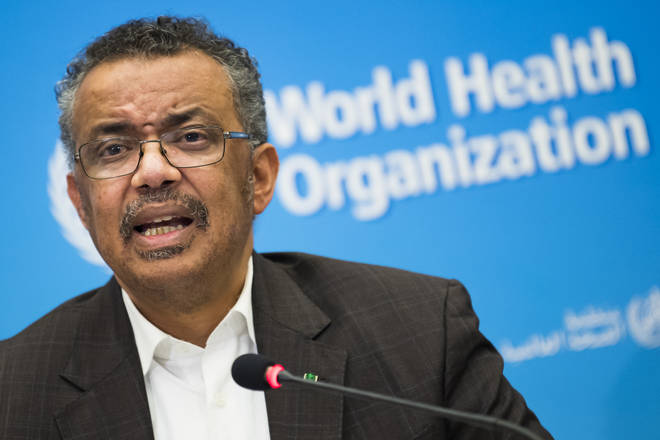 It emergency allows the WHO to issue travel advice for cities, regions and countries, as well as reviewing each country's public health response to ensure proper standards are met.
There are now 7711 confirmed and 12167 suspected cases of coronavirus in China, infecting more people than the 2002-2003 SARS outbreak.
Of the confirmed cases, 1370 are severe and 170 people have died. However, 124 people have recovered and been discharged from hospital, according the Chinese officials.
There are now 98 cases in 18 countries outside China, including 8 cases of human-to-human transmission in four countries: Germany, Japan, Viet Nam and the US.
Eighteen other countries have since reported cases, as scientists race to understand how exactly the virus is spreading and how severe it is.
Earlier on Thursday the Centers for Disease Control (CDC) confirmed the first case human-to-human transmission in the US.
The WHO's Emergency Committee will meet again in either three months or earlier.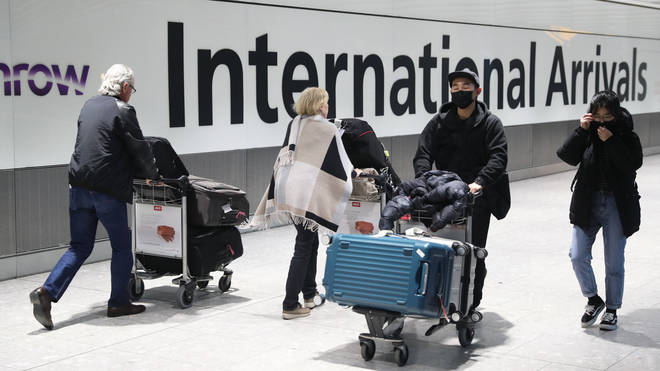 Meanwhile in the UK, the Chief Medical Officers of England, Wales, Scotland and Northern Ireland reacted to the announced.
In a joint letter, they said: "In light of the increasing number of cases in China and using existing and widely tested models, the four UK chief medical officers consider it prudent for our governments to escalate planning and preparation in case of a more widespread outbreak.
"For that reason, we are advising an increase of the UK risk level from low to moderate. This does not mean we think the risk to individuals in the UK has changed at this stage, but that government should plan for all eventualities."
They added that it is "likely" there will be individual cases in the UK, but they are "confident in the ability of the NHS and HSC in Northern Ireland to manage these in a way that protects the public and provides high quality care".
Around 150 British citizens are due to be brought back from Wuhan, the city at the centre of the outbreak, on a flight leaving at 11pm (GMT) which is expected to land in the UK on Friday morning.