Moment Woman Takes Down Bouncer In Chokehold Over Mistaken Grope
2 November 2018, 15:54 | Updated: 28 October 2019, 15:26
This is the shocking moment a woman put a bouncer in a chokehold and rendered him unconscious after mistakenly assuming that he grabbed her bottom.
CCTV catches the moment Plattsburgh student Kierah LaGrave, 22, seemingly has her bottom pinched by a female friend - but she mistakenly believes it is the bouncer behind them.
In footage from inside the club, LaGrave she is seen chatting to her friend next to the bar before she turns around to dance.
Her friend is captured playfully slapping LaGrave's bottom but LaGrave immediately turns around and spots the bouncer behind her and assumes it was him.
The college student is seen swiftly turning around, grabbing the bouncer and putting him in a chokehold.
She then strangles him until he falls to the ground unconscious, taking her with him.
The incident occurred at Five1Eight nightclub in Plattsburgh, New York on the 20th October.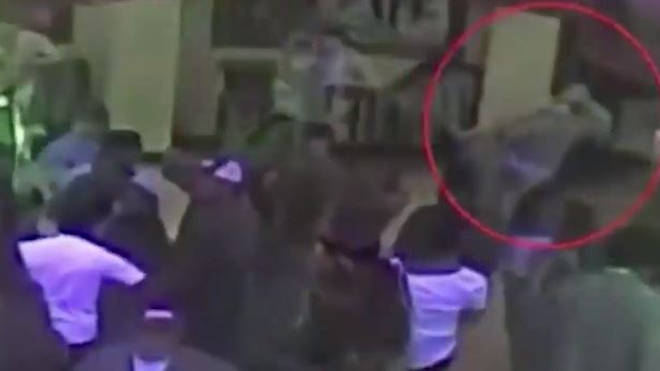 Nightclub revellers were seen running to the aid of the doorman as he woke up dazed on the dancefloor.
The Plattsburgh resident was allegedly arrested yesterday and charged with second-degree strangulation, a serious felony in the United States.