Coronavirus crisis: Three British airlines cancel a number of flights to Italy and East Asia next month
28 February 2020, 10:24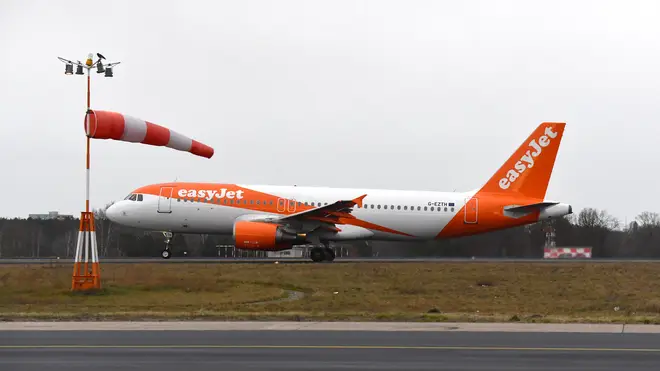 Holidaymakers are bracing for coronavirus chaos as three British airlines cancel flights to areas most affected by the outbreak.
Easyjet announced on Friday morning that they will cancel flights to and from Italy, where 11 towns are in lockdown as infections surged to 650, with 17 deaths.
Read more: British man 'dies on board coronavirus-hit Diamond Princess cruise ship'
Meanwhile British Airways has axed dozens of roundtrip flights from London Heathrow and Gatwick to several Italian airports, Singapore and Seoul, after admitting the crisis will cause them to lose money.
And airliner and booking firm Jet2 have said they will refuse to fly Britons quarantined in Tenerife back home until next month, unless they have tested negative.
It comes as three more people were diagnosed in Britain today, taking the number of cases to 19, as desperate attempts continue to contain an outbreak of the deadly illness that has swept every continent bar Antarctica.
Read more: Coronavirus in UK could see schools close for months and mass public gatherings axed
Two of the new patients caught the virus in Iran, the Department of Health said, while another person in Wales tested positive after travelling back from northern Italy.
In a bid to stem the outbreak, Easyjet have cancelled a spate of flights between March 13 and March 31, but the company did not say which specific ones are affected or whether Easter or Summer holiday trips are threatened.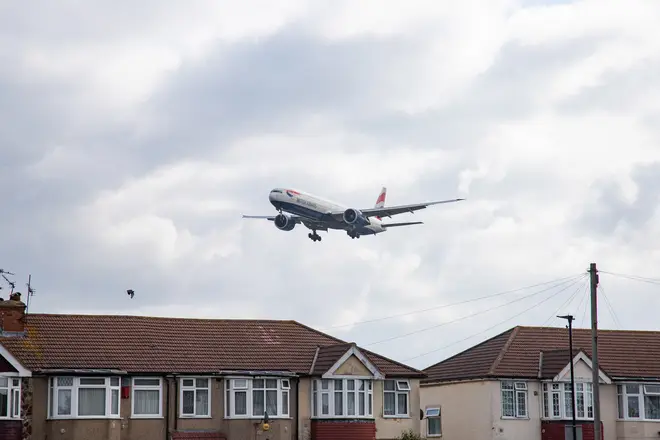 The airline said on Friday that coronavirus had caused a "significant" drop in demand for flights into and out of northern Italian transport hubs - including Turin, Milan, Veroa and Venice - and a slowdown across its other European markets.
Read more: First confirmed case of coronavirus in Wales - and two more in England
More than 83,000 people have now been infected with the disease and around 2,800 have died.
Rival airline British Airways has axed 56 roundtrip flights from Heathrow and Gatwick to Milan, Bologna, Bergamo, Venice and Turin between March 14 and March 28.
Six BA return flights are also being cancelled from Heathrow to Singapore every other day from March 15, and to Seoul every other day between March 13 and March 28.
The airline's owner, IAG, admitted its 2020 earnings will be hit by coronavirus and said it was cutting costs and "implementing revenue initiatives" to lessen the blow.
IAG chief executive Willie Walsh told BBC Radio 4 this morning: "Clearly we had announced the suspension of flights to China. We took that decision at the end of January, and we had seen some impact on our other Asian routes, but it had looked like it was stabilising.
"But earlier this week we had the issues in Italy, and that's clearly led to a significant fall-off in demand in Italy and in some of the surrounding countries as well."
The Foreign Office has advised against all but essential travel to 10 towns in Lombardy (Codogno, Castiglione d'Adda, Casalpusterlengo, Fombio, Maleo, Somaglia, Bertonico, Terranova dei Passerini, Castelgerundo and San Fiorano) and one in Veneto (Vo'Euganeo).
This comes in addition to the FCA warning against all but essential travel to mainland China and all travel to Hubei Province, where the outbreak began.
Meanwhile Jet2 has told British passengers stuck in Tenerife that they will not be flown home until March 10 unless they test negative, amid fears the outbreak on the European continent could lead to many more cases hitting UK shores.
Some 168 Britons are among 700 guests quarantined in the Costa Adeje Palace in Tenerife after at least four guests, including an Italian doctor, got coronavirus.
An Easyjet spokesperson told LBC News: "We can confirm that we have taken the decision to cancel a number of flights mainly to and from Italy following a slowing in demand as a result of concerns over Covid-19.
"The cancellations are for some flights between 13 March and 31 March 2020, most of which have multiple daily frequencies. Customers are being contacted and moved onto flights operating on the same day or alternatively have been offered a full refund.
"Standard terms and conditions apply on all flights which are unaffected as they will be operating as normal."
Related Stories:
Coronavirus safety: symptoms, hygiene tips, official advice, travel, your rights if you self-isolate… and beards
Steve Bruce brings in handshake ban at Newcastle training over coronavirus
Coronavirus: Tour de France legend Chris Froome being tested for Covid-19
Over £150 billion wiped off London markets amid coronavirus fears
Coronavirus beard alert: NHS warns over facial hair - as US chart reveals safe styles