Race against time to rescue sheep trapped in capsized cargo ship
26 November 2019, 19:12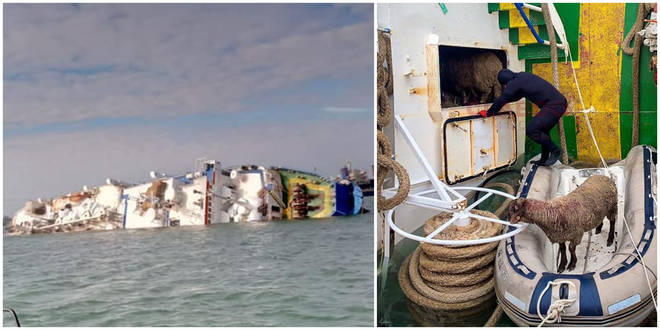 Animal rescuers are in a race against time to rescue trapped sheep onboard a partially-submerged cargo ship off the coast of Romania.
The Queen Hind capsized shortly after leaving the port of Midia on Sunday with 14,600 sheep on board bound for Saudi Arabia.
The crew of 20 Syrians and one Lebanese have been rescued safely.
But so far, only 32 sheep have been pulled out of the wreckage alive, with two being pulled out of the water.
Rescuers had temporarily halted efforts to recover surviving sheep, but began again this morning after hearing sounds from below deck which indicated some were still alive.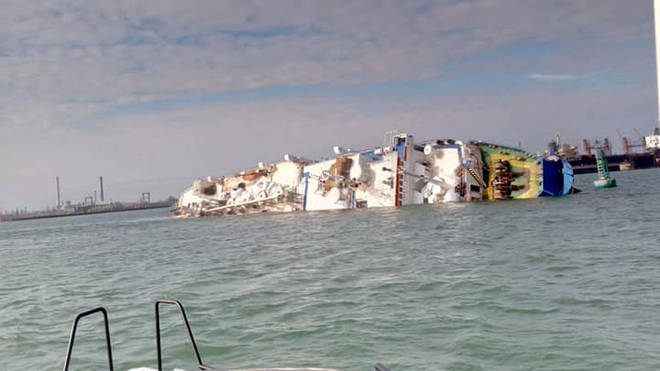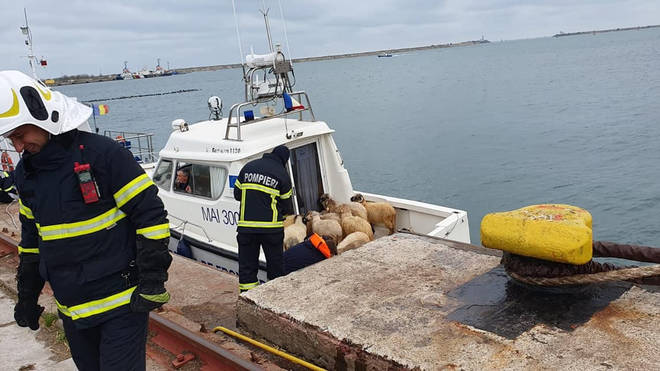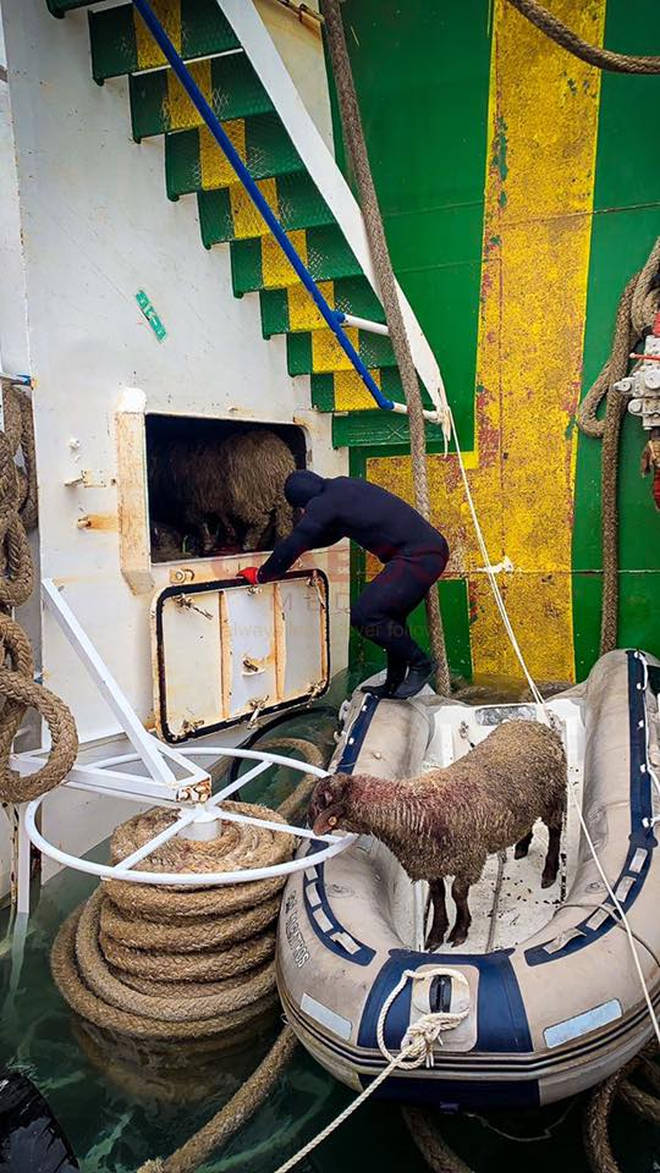 Pictures shared by activist group Animals International has shared a number of photos and videos of sheep lying lifeless in the water after spilling out of the overturned vessel.
It is not yet known what caused the ship to overturn, and an investigation has been launched into the tragedy.
Romania's main livestock breeders and exporters' association, Acebop, has said it is "shocked by the disaster".
Spokeswoman for the rescue services, Ana-Maria Stoica, said: "Today we are trying to eliminate the cargo on the upper deck (bales of fodder) to reduce the weight of the ship and put it back in a floating position to tow it to the port."
Once this was done, she said, they would be able to recover the bodies.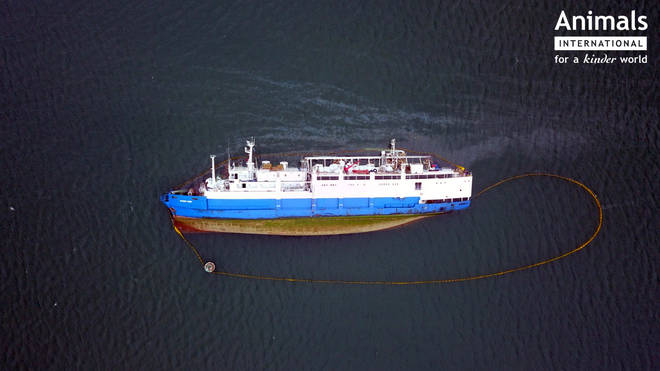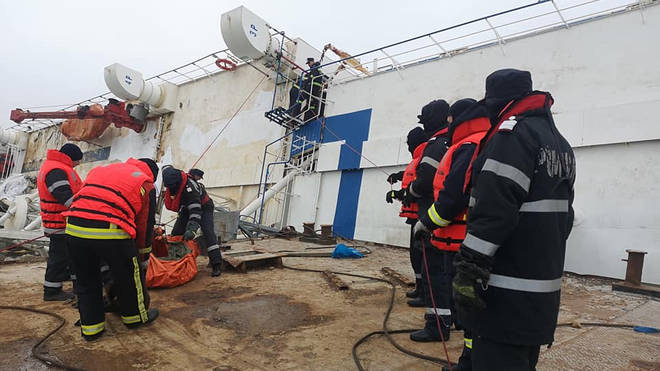 Mihaita Gheba, chief of the local veterinary authority, said the dead sheep would be burned while any survivors would be returned to the breeder.
Romania, who joined the EU in 2007, is one of the bloc's largest sheep breeders after Britain and Spain.
It is also among some of the top exporters, with many of their cargo ships a year leaving for the Middle East.