Saudi King's bodyguard who 'knew about Jamal Khashoggi's murder' shot dead
30 September 2019, 09:48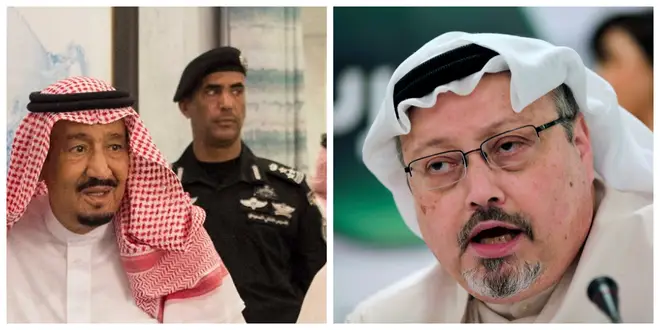 The bodyguard of Saudi Arabia's King Salman has been killed just days after it was claimed he was sacked from his post and had knowledge of the brutal murder of journalist Jamal Khashoggi.
General Abdelaziz al-Fagham died on Saturday evening after being shot during a "personal dispute" at a property in Jeddah.
The personal bodyguard was frequently seen with the king, and was pictured alongside him during a visit by US President Donald Trump and First Lady Melania Trump during a summit in 2017.
But according to The Times, his sudden death has aroused suspicion that palace politics may have been a part of it.
The newspaper has reported General al-Fagham was fired just before the killing, and may have had inside information regarding the death of Mr Khashoggi, who was murdered inside the Saudi consulate last October.
According to the official Saudi Press Agency (SPA), General al-Fagham was visiting a friend when Mamdouh al-Ali, who he knew, entered the house.
A statement said: "The conversation between Fagham and Ali escalated... Ali left the home, came back carrying a gun and fired at Fagham, injuring two others in the household, a Filipino worker and brother of the house's owner."
After police arrived al-Ali "started shooting and refused to surrender," and was killed in the ensuing shootout.
An investigation has now been launched into his death.
General al-Fagham was well known among Saudis, many of whom posted tributes to him on social media.
His death will have come as a great shock to many of them, as the country has strict laws which would see convicted murderers executed.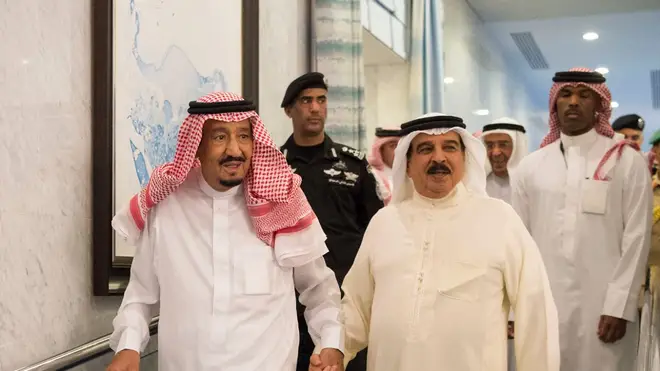 It had been speculated that Saudi Crown Prince Mohammed bin Salman had ordered the killing of Mr Khashoggi - an allegation he has denied.
He has however said he takes "full responsibility" for the grisly murder of Mr Khashoggi.
The crown prince has told the US programme 60 Minutes that the killing was a "heinous crime" and a "mistake" by agents of the Saudi government.
Saudi Arabia has charged 11 people over Mr Khashoggi's death.
Mr Khashoggi entered the Saudi consulate in Turkey on October 2, 2018, and never emerged. His body has never been found.
A UN report said Saudi Arabia bore responsibility for the killing and that the crown prince's possible role should be investigated.
"This was a heinous crime," Prince Mohammed, 34, told the programme.
"But I take full responsibility as a leader in Saudi Arabia, especially since it was committed by individuals working for the Saudi government."
Asked if he ordered the murder of Mr Khashoggi, who had criticised him in columns for The Washington Post, Prince Mohammed replied: "Absolutely not."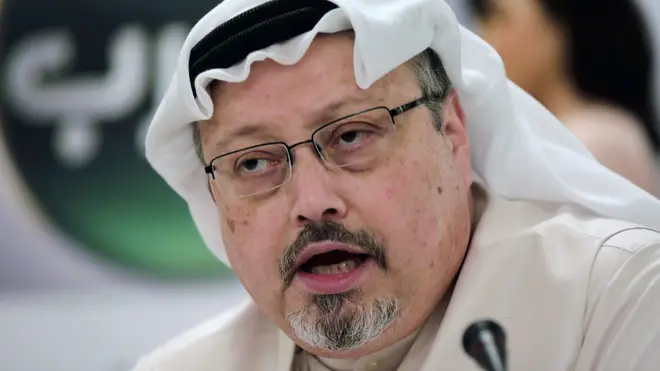 "Some think that I should know what three million people working for the Saudi government do daily," the crown prince said.
"It's impossible that the three million would send their daily reports to the leader or the second-highest person in the Saudi government."
SauIn an interview on Thursday, Mr Khashoggi's fiancee, Hatice Cengiz, told The Associated Press that responsibility for Mr Khashoggi's killing "was not limited to the perpetrators" and said she wanted Prince Mohammed to tell her: "Why was Jamal killed? Where is his body? What was the motive for this murder?"