Maajid Nawaz: How Brexit Will Leave Us Unable To Deal With Trump's Tariffs
1 June 2018, 12:26
Britain is now less likely to succeed on our own after Brexit after Donald Trump's massive new tariffs on steel, says Maajid Nawaz.
The US President's new 25% levy on steel imports from the EU, Mexico and Canada came into force at midnight.
Maajid insists that the best way to negotiate with the US is as part of the world's biggest trading bloc - the European Union.
And he believes Trump has put us in an extremely difficult position.
Standing in for James O'Brien, he said: "Brexiteers, I ask you to think about this. Currently the strongest negotiating hand we have to prevent Donald Trump from imposing 25% tariffs on our steel is to negotiate as a bloc with the EU against America, because that carries some weight with it.
"But after Brexit, we will be a tiny little economy trying to negotiate with both the EU and the US who are both economically hostile partners at that point.
"How on earth are we going to compete against that with China looming on the horizon as well?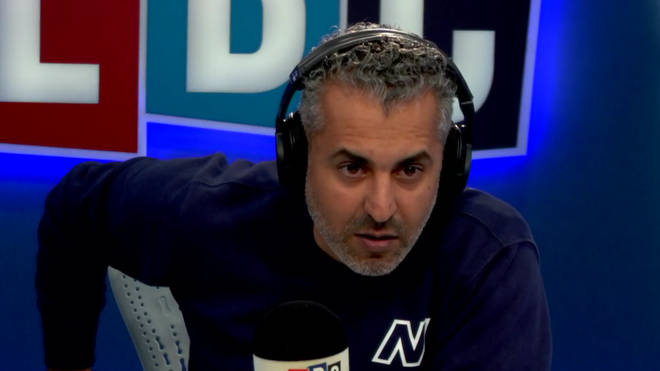 "And it's for this reason that this lie that we were sold that after Brexit we would have a special relationship with the US and wouldn't need the EU trading bloc has just fallen flat on its face with what Donald Trump has just done.
"And so I urge my Brexit listeners to reconsider your understanding of some of the consequences economically that happens due to Brexit.
"How on earth are we going to negotiate with Trump if we don't have the clout behind us of the world's largest trading bloc, which is the EU."