Maajid Nawaz: Is The Phrase "Whiter Than White" Racist?
15 September 2018, 15:13 | Updated: 15 September 2018, 15:39
Maajid Nawaz was astonished to hear that a senior police officer has been accused of racism for using the phrase "whiter than white" as he encouraged responsible policing.
A senior officer in the Metropolitan Police faces an independent investigation for gross misconduct after reminding colleagues of the need to exemplary in their behaviour.
But Maajid Nawaz thought it was all ludicrous.
"How does it make sense that if you say "whiter than white" that you're a racist?" he said.
Maajid pointed to the origin of the phrase, which is thought to be from Shakespeare's poem Venus and Adonis which was published in 1593.
"Now in 2018 you want to tell me I'm not allowed to use the phrase?
"That's like saying an english person isn't allowed to eat fish and chips!
"The phrase literally means morally beyond reproach. It's quite ludicrous that it's been accused of being racist. I wonder what's next!"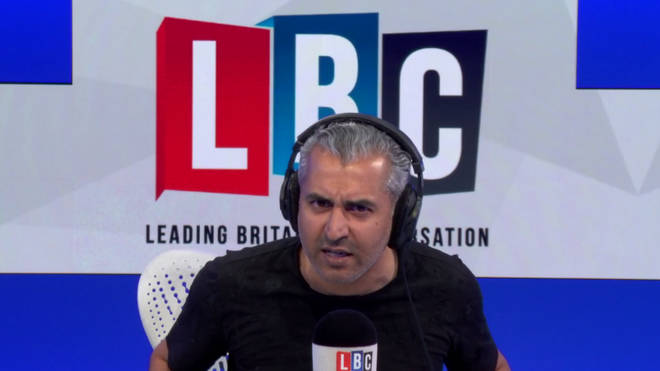 A spokesman for the Independent Office for Police Complaints (IOPC) said: "I can confirm that as part of Operation Embley into allegations of serious corruption and malpractice within the Directorate of Professional Standards a notice of investigation has been served on an officer informing them we are investigating the alleged use of language deliberately intended to offend and that had racist undertones.
"A notice is issued to inform an officer at the earliest opportunity following an allegation and to safeguard their interests. It in no way indicates that misconduct proceedings will take place."
The phrase "whiter than white" is believed to originate from Shakespeare's poem Venus and Adonis, published in 1593, and had become defined as being honest and moral.