"There Is No Good Choice In The Immigration Debate"
30 June 2018, 14:56
Maajid Nawaz reaches some pretty damning conclusions when looking at the state of the immigration debate.
Once again, immigration is the topic dominating the news headlines. It was the focal point of the EU summit, and news of Trump's border policy has still been making headlines.
Tackling the subject on his LBC show, Maajid Nawaz drew some striking conclusions.
The LBC presenter said "Unless you believe in total and absolute open, borderless societies, an open world, then surely somewhere a line needs to be drawn.
And the question as to where that line is drawn, isn't so simple. But wherever you draw it, it's going to cause misery. And the choice on immigration is unfortunately a choice between causing misery and causing more misery. There is no good choice in the immigration debate".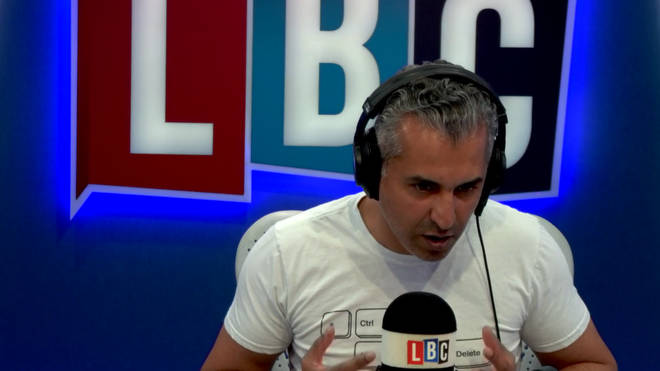 He added "there is no way to kindly deal with this problem.
And that's why I think we have to come to a conclusion here, that either we're for the unworkable and totally unreal, open border policy or we have to draw a line somewhere."
You can see the video in full at the top of the page.