Britain Must Take Responsibility For The Jihadi Beatles, Insists Maajid Nawaz
13 February 2018, 15:05
Maajid Nawaz insisted the so-called "Jihadi Beatles" should be tried in Britain rather than Syria... because they are British.
Defence Secretary Gavin Williamson has defied the US by insisting that the captured ISIS fighters from London will not be brought back to the UK.
That means they will either be tried in Syria or taken to Guantanamo Bay.
But Maajid Nawaz insisted that we created the problem, so we should take responsibility.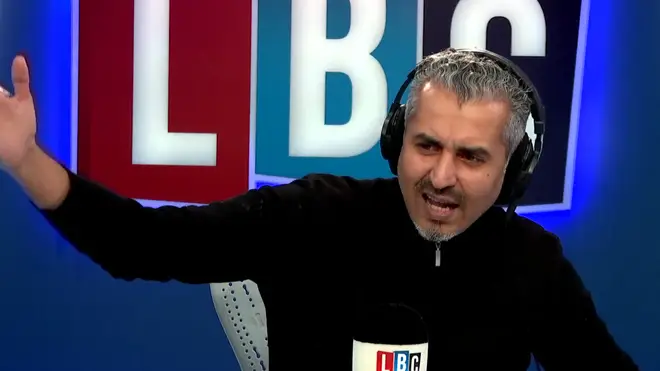 Speaking on LBC as he stood in for James O'Brien, he said: "We, the United Kingdom, produced Jihadi John. We, the United Kingdom, produced his other acolytes around him in the so-called Jihadi Beatles.
"Something in our cities and towns, something in the atmosphere within our communities in this country have produced the most infamous terrorists, at least in my lifetime.
"We need to start asking that question: what is it in our culture, in our cities, in our towns that is producing these sort of monsters."