Maajid Alarmed By Caller's Dismissive Attitude To Trends Of Racism In Europe
24 September 2018, 15:50
Maajid Nawaz described how alarmed he was by a caller who dissmissed trends of racism in Europe.
The LBC presenter was discussing homophobic attacks in France, and whether the trend will echo in the United Kingdom after trends in anti-Semitic abuse did.
But caller Tony wasn't concerned by the statistics.
Maajid said: "In this day and age, looking at the last five years, it's difficult for you to say things didn't get reported four years ago.
"If you just take the last five year trends, it's going up every year.
"I'm wondering why that doesn't you."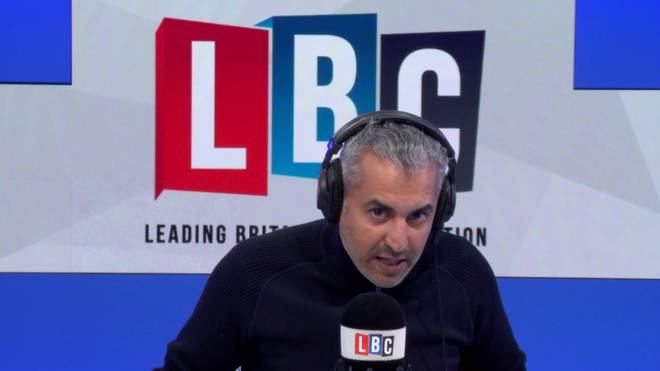 The row comes as a 27-year-old actor was attacked with a motorcycle helmet after hugging his boyfriend in Paris in the latest of attacks against gay and lesbian people.
From 2016 to 2017, the number of recorded homophobic attacks increased from 1,575 to 1,650.