Campbell Talks Candidly About Mental Health
29 October 2016, 15:49 | Updated: 29 October 2016, 15:55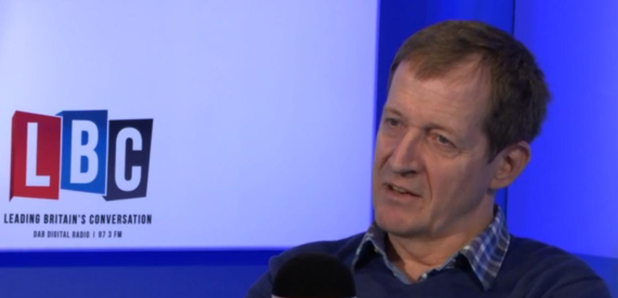 Alastair Campbell talked candidly to Maajid Nawaz about his mental health issues and the effect it had on those around him.
The former Downing Street communications boss explained the ripple effect that mental health issue can have on sufferer's families.
"The issue are being explored in a new documentary which features Campbell. "I had depression, also I talk about in the 1980's I had a psychotic breakdown," he said.
"I think that sometimes its harder for the family, because the fact is when I'm really bad, in periods when I'm really depressed and even suicidal., you're so wrapped up in your own mind its very, very hard for anybody else to get in there."
"I think there's the need to understand that mental illness doesn't just affect those who are mentally ill but also has a ripple effect throughout the family and friends."