Maajid's Exhausting Battle With Caller Who Wouldn't Let Him Get A Word In
15 April 2018, 15:27
Maajid Nawaz couldn't get a word in edgeways as this caller implies he is racist.
Large crowds gathered in South Africa for the funeral of Winnie Mandela, who died earlier this month.
The controversial figure was praised for her role in the anti-apartheid struggle but faced heavy criticism for endorsing punishment killings.
Maajid Nawaz took a call from Claire from Edgware, but quickly found he was not able to ask a question.
He tried for over a minute to find an opportunity to ask a question, but when she finally paused her speech she said: "If you've got something to say, say it!"
But as he began asking the question, she continued to further her point.
"What does one do?" he asked.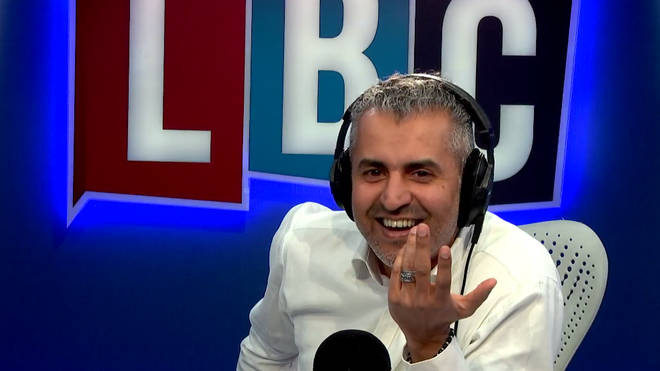 After Maajid asked his question, Claire said: "This may come to a bit of a shock to you but not all African's are the same."
"Hold on a minute," he said.
"Claire, Claire, Claire."
Maajid challenged Claire on the "obnoxious and frankly really patronisingly ugly comment" she had just made before thoroughly describing why she can not imply he is racist.
"Sometimes the arrogance outstands me," he said.
Watch how the conversation unfolded in the video at the top of the page.